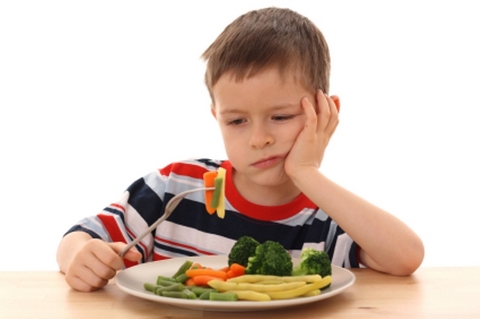 For my family, absorbing the culture is best done by eating. We are foodies and I fear no fare. In fact, I hunt down restaurants with unique eats and menus filled with hard to find dishes.
On my last friend oriented vacation, my To-Do list was packed restaurants that offered specials you just can't find in my hometown. Upon sharing my list, the response was, "Are we just going to eat the entire time?" I felt a bit red in the face, but we soon found a balance of entertaining and indulgence. Click HERE for more tips on how to survive a friendcation…
However, you don't have to be hardcore foodie to appreciate a break from the bland especially when you are in a foreign city. When it comes to family friendly venues, the kids menu usually consists of: chicken nuggets, cheeseburger, macaroni cheese or hot dogs. By Day 2, your family has had their fill of the basic offerings and you have the rest of the week to satisfy bored stomachs.
Thankfully, some chains and franchises get the need to make food options a little more exciting.
Mimi's Cafe – 132 restaurants in 22 states
I love this place because it translates with families very well and they provide a a free appetizer plate filled with Cheerios, oranges and crackers. After your kids have been stuck in a car or crammed into a plane, this plate will make them feel special and calm hungry tummies while keeping idle hands busy until their orders come. The kids menu features: Noodles with Marinara, Alfredo or Butter & Parmesan or a Turkey Dinner that comes with a choice of Fresh-cut Fruit, Sliced Apples, Applesauce, Broccoli, Mashed Potatoes or French Fries and beverage.
Souplantation/Sweet Tomatoes – 109 restaurants in 15 states
This place is a glorious combination of buffet and health conscious eating. It seems like an oxymoron, but it does exist. The west side of the United States is filled with these gems. Their salad bar offers 45 feet of fresh ingredients that you can make your own meal. To compliment the leafy masterpiece, you can indulge in house-made soups like the Loaded Baked Potato with Bacon to Deep Kettle House Chili or Classic Creamy Tomato. If you have a hearty appetite, you can fill up on hot pastas like Garden Vegetable with Meatballs or Roasted Mushroom Alfredo. Finally, a bakery section featuring an array of focaccia and a dessert area with Chocolate Lava Cake or Chocolate Chip Cookie bars will make everyone happy. They also have monthly features that compliment the season.
Claim Jumper – 45 restaurants in 8 states
Claim Jumper Restaurants is honored to be named one of the 10 Best Family Restaurants in the U.S by Parents Magazine. It might be thanks to their menu that satisfies all age ranges. The chain offers a Build Your Own Pizza, Fish and Chips, BBQ Chick Breats and Baby Back Pork Ribs in addition to your traditional fare. For dessert, they offer a yummy Red Velvet Cupcake or a Sundae. Even better, the restaurant is 100% trans-fat free establishment and they offer a gluten-free menu.
If you are looking to break free from the chains, here are two of my family favorites in a couple of the bigger
cities…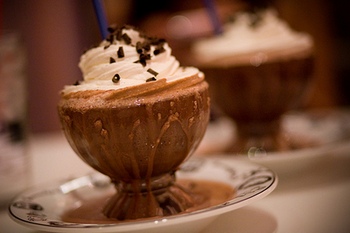 Serendipity 3 – New York
You can't visit New York and not visit Serendipity! It's home to Jacqueline Bouvier Kennedy Onassis's favorite ice cream treat – The Frozen Hot Chocolate! Heavy on the everything, including nostalgia, Serendipity 3's whirlwind of antiques, toys, and kids is perfect for a little girl's birthday party. Big burgers, towering sundaes, and drinks like apricot smushes are perennial favorites.
The Old Spanish Sugar Mill Grill & Griddle House – Orlando/Daytona Beach area
Located inside the DeLeon Springs State Park, this awesome restaurant is a whole new experience. Kids become culinary artists as they create their own pancakes on the personal griddles at each table! Pitchers of batter are left for you to cook at your leisure with offerings like blueberries, bananas, peanut butter, pecans, chocolate chips, apples or applesauce. It might be a bit of drive from the Orlando attraction area, but it is worth it. Aside from making your own pancakes, you can paddle a canoe or kayak down Spring Garden Run into the Woodruff Federal Wildlife Refuge. They have an extensive array of birds for the foul fan. You can also swim a spring fed pool where, legend has it, is Ponce De Leon's fabled Fountain of Youth.