I'm going to Disneyworld! (Yes, I know it should be "Disneyland," but alas, I am headed to Orlando.) I have been scouring resources, asking fellow travelers and thinking back to my trips to "the happiest place on earth."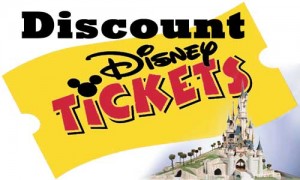 The last time we ventured to Florida it was a huge learning experience. I was the mom and didn't have anyone to hold my hand through the maze of attractions, deals, kiosks, information overload and opportunities to be swindled. To help you fellow mommies – new or veteran – here are so Do's and Don'ts when it comes to surviving Disney World.
DO – Ensure you are buying legitimate Disney World tickets. There are hundreds of kiosks, shops and venues promising discount Disney tickets. In fact, they are online as well.
DON'T – Buy tickets from a dealer who claims they can offer discounted 1-day tickets or asks for payment via Western Union or other cash services. Also, skip eBay and Craigslist. Those stories about uncontrollable circumstances coming up are bogus. Even if they have images of the tickets, don't give them a dime. They could have just take used or unloaded tickets that are worthless.
DO - Take a picture or photocopy of your tickets. If they get lost, stolen or damaged, the only solution is a copy of the back of the card with all the serial numbers. Without these codes, the gate cannot doing anything to help except sell you new tickets.
DON'T – Buy or try and use partially used passes. There is absolutely no way to tell whether the pass actually has the number of days remaining that the seller claims before you get to the gate. Don't even use a friend's/family's passes. Disney tickets are nontransferable.To prevent this from happening, the park uses a biometric finger scan system at the gate. If your print doesn't match, you don't get in.
DO – Consider an Annual Pass if you visit 12 or more times in a year.
DON'T – Get lured into time share fueled discount tickets. Those "90 minute" presentations are often at least 2 hours and come with high pressure salesmen.
DO – Consider the fact that the best way to maximize your ticket power is considering the "park hopper" option or adding days. You might also want to think about the "no expiration option" to tickets if you are not 100% about your travel dates. This is something you specifically have to ask for at the gate or ensure your online purchase includes.
DO – Look into upgrading your tickets if you have a partially used pass. You can apply the value of an unused ticket toward the purchase of a higher-priced ticket or annual pass. There are some restrictions, but you can check out Guest Services at the gate or Downtown Disney for more info.