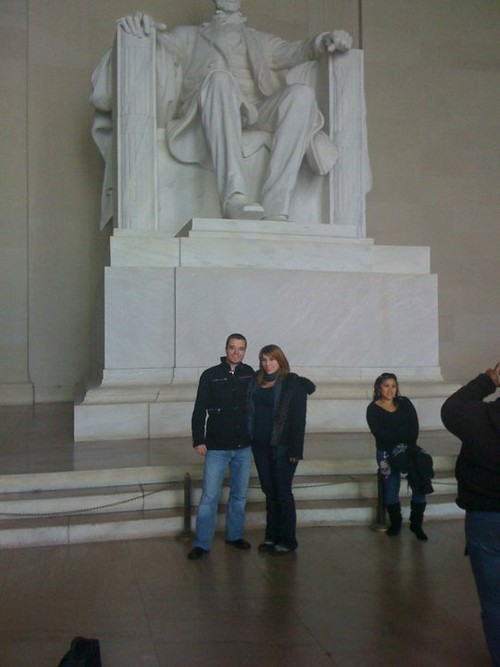 My husband Daniel and I love to travel – when I became pregnant with my daughter Ava we intended to to enjoy some traveling before I gave birth. We checked out all the facts because we wanted to be sure that we didn't put the baby or me at risk – we also needed to ensure that our prospective locations were pregnant/baby travel safe! We traveled successfully to New York City, Prince Edward Island, Washington D.C and Dominican Republic while I was pregnant without incident – here's how we did it.
Are you traveling during pregnancy? A common concern for most women, especially those who have just found out they're pregnant, but there's no reason that it cannot happen – especially if the right precautions are taken. Travel during the first 12 weeks is slightly more risky, and travel during the last 2 months is not recommended, but in general, it's not too much of an issue provided you follow the right guidelines for safe travel. Of course, some airlines won't allow you to travel if you're past the 37 week mark of pregnancy, but make sure to check with them just in case.
The first precaution is to make sure to speak to your doctor before making any plans to travel. In addition to the pregnancy concerns, they will advise you on vaccinations and other medical risks of traveling to specific countries.
Make sure that you have travel insurance, and make sure that it covers any medical concerns abroad, especially if you're in the final few months of your pregnancy and end up going into early labor. This insurance should cover premature birth and medical care related to that, as well as the cost of changing flights if you do have a premature birth.
In addition, make sure you do your research on medical facilities and the doctors, just in case you do end up having a premature birth or issues with your pregnancy while traveling.
Take your medical records with you, including your doctor's contact info. Find out exactly what is involved in getting healthcare abroad so that there are no surprises.  The likelihood of going into labour is naturally higher after 37 weeks and some airlines will not let you fly at this point.
Check with the airline about their policy. Some may require a note confirming your due date and indicating that you are not at risk of any complications.
Long distance travel also comes with its own set of risks, whether you're pregnant or not – although the risks are exacerbated when you're pregnant. For example, there's an increased risk of blood clots during long-distance travel, but make sure you keep drinking water and moving your legs every half an hour.
Finally, make sure you eat and drink healthy. If you're traveling to a foreign country without knowing the food and drink choices, making sure you always buy bottled water and only eat at places where you know the food was cooked hygienically. Also, dress comfortably, especially in regards to shoes. You don't want to walk in painful footwear, especially not when you're pregnant.
If you follow all these guidelines, you should be set to travel. But in the end, it's all about you and your own comfort level, so in addition to taking the right precautions, follow your own gut instinct.