Hi, we're Robyn, Annemarie and we are the TMT Gals.  We're a mother/daughter  team and we've created this website because we're passionate about travel, especially multi-generational travel.
Annemarie – Traveling has always been part of my life and when Robyn was a little girl we traveled often in the United States and Canada.  Robyn's first Caribbean trip was to Jamaica at five-years-old  and she was the hit of the resort.
Once Robyn left the nest my husband and I expanded our travels and we took our first trip Internationally to Chennai, India, the travel bug bit us hard. We have since traveled to Australia, Brussels, England, France, Czech Republic, Scotland, Ireland, Dominican Republic, Costa Rica, Panama and Italy.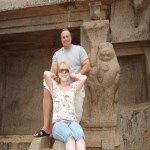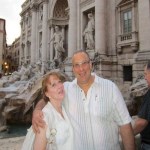 Robyn – I met my husband and father to my two-year-old Ava when I was 18 and we've been together ever since! During our first years together, I completed a BA degree in Political Science/History at Concordia University.
We then spent a couple of years traveling around Europe. We visited England, Belgium, Italy, Greece, Spain, Romania, and France. We both have a love of traveling which we want to share with Ava.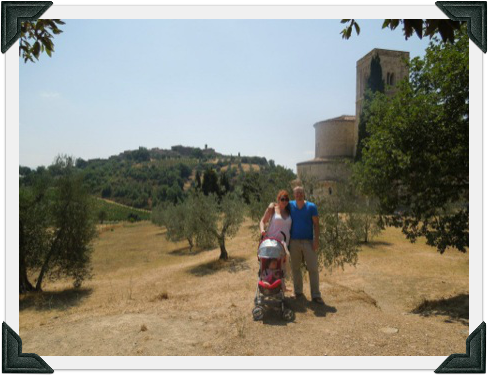 At eight months, we took Ava to the Dominican Republic and last summer we took her to Europe for 3½ weeks. We traveled to our favorite place on earth, Italy. You could say the landscape, food and our love of wine keep us coming back. We also traveled to Portugal, Prince Edward Island,  New York City and more with her.
I love art. That is probably one reason I love Europe so much! I studied a considerable amount of university level classes in Art History. Some of my interests include Renaissance art, and 19th-century French art.
Tourist Meets Traveler travel regularly as a multi-generational family and have taken trips together across Europe, Eastern Canada, the Caribbean and The United States.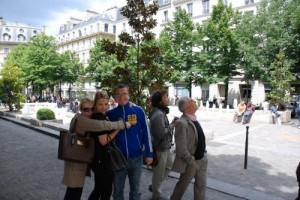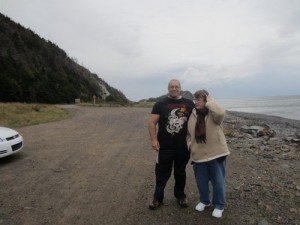 We know being a mom can be a bit of a demanding job, but traveling successfully with kids requires careful planning and knowledge.  We share our experience and practice traveling the world with little ones or without them.
We are growing in popularity quickly helped by the fact that both Annemarie & Robyn have extensive experience in the blogging world. Annemarie owns a large successful Entertainment Blog which receives 6 million unique views per month and Robyn owns a mommy blog with over 100K unique views every month.
Together Robyn and Annemarie combine their experiences as real-life traveling moms with their blogging power and expertise to produce the engaging and informative Tourist Meets Traveler experience.
If you would like to keep up with all the travels and travel tips here at TMT, don't forget to subscribe to our newsletter.
To contact Tourist Meets Traveler, drop us a line: touristmeetstraveler@gmail.com
Happy Travels!
The TMT Gals
Annemarie & Robyn