2016 Holiday Gift Guide Sponsors Needed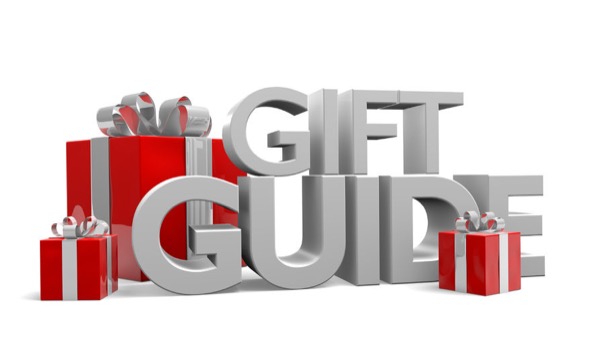 Tourist Meets Traveler will be hosting a Holiday Gift Guide for the 2016 season! We are currently encouraging companies to take advantage of this opportunity to showcase their products.  This is a fantastic way to get your company noticed by consumers during the gift-buying months of November and December.
We strive to provide firsthand, reliable, and quality content to build a relationship with our readers. As a result, Tourist Meets Traveler has a strong reach with 75,000 unique visitors per month and is growing monthly. The Holiday Gift Guide will also be featured in our subscriber-based newsletter, reaching a growing number of readers on a more personalized level.
Our goal is to feature products that will aid our readers and consumers during the holiday season running through November and December. We are considering gifts for travelers young and old, tourists of any experience and, as Brand Ambassador for National Geographic Kids, Peanuts, Net Gear, Care Bears & The Roman Guys items that will encourage a desire to seek out adventures in the world. Items such as toys, luggage, travel accessories, household gadgets, gift baskets, household items, and clothing, are just a few gifts we'd love to share with our loyal readers.
Every featured item must live up to Tourist Meets Traveler's standard of quality goods.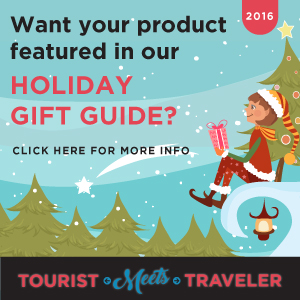 A list of Inclusion options includes…
2016 Holiday Gift Guide – Feature
Products valued at $50 or more
Your product featured on Tourist Meets Traveler's 2016 Gift Guide page with a short description and a where to purchase link. The gift guide page can be reached through the menu and sidebar between the months of November and December.
Item will be displayed in Tourist Meets Traveler Holiday Gift Guide 2016 Pinterest Board
1 shoutout promotion via Twitter
Gift Guide Feature and Blog Review
Products valued at $100 or more
Item will be tested out and featured on Tourist Meets Traveler Holiday Gift Guide 2016 page, including an item description and link directing consumers for item purchase. Images used in post will feature the item along personal pics displaying use. (Gift Guide accessible through the site menu and sidebar during November and December.)
A standard blog post review article posted weekly through November and December
Promotion on our social media accounts: Facebook, Twitter, Instagram & Instagram
Inclusion in our Holiday Gift Guide 2014 Pinterest Board
Inclusion in our weekly Newsletter
A YouTube review can be done for a fee
Please contact TouristMeetsTraveler@gmail.com for more information or to team up with us to create a guide that will navigate consumers to your fantastic products.