Best Shopping Cities – Bargains, Unique Gifts and Amazing Experiences
While eating is my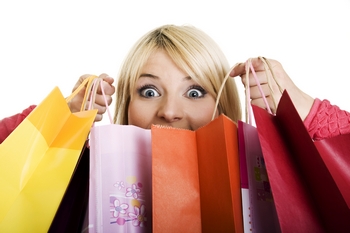 favorite thing to do while traveling, shopping is a close second. I love hearing, "Where did you get that?" I feel like a VIP when I get to say I got it at some great city while on a traveling adventure.
In spirit of the quickly approaching holidays, I have complied a list of some of the best cities to shop in. Grab your favorite gym shoes, bank card and deal seeking shades. (Doesn't everyone have these?)
*Kuala Lumpur – This location offers 3 of the world's 10 largest malls. Bigger is better when you are looking for a plethora of options. Hit 1 Utama's mall packed with 650 stores. It is sight for the eyes and a delight for those who like options. You'll find something special and enjoy the 500 species of exotic plants and an indoor rainforest.
*Vienna – Not just great cookies and sausages, Vienna offers great shopping in Europe. You will find some of the best values for luxury goods in the city. It does have a downside – limited shopping hours. Hit Naschmarkt for foodie vendors and enjoy the Christmas atmosphere with beautiful lights and wine offerings that will make those baubles twinkle even brighter in your eyes. The Viennese Christmas Market by City Hall runs November 17 to December 24.
*Paris – Of course! You can have a list of cities with copious amounts of shopping without mentioning France. If you are a fan of unique gifts, this should be your destination. Bookshops and cafes mix with high end retailers like Stella McCartney, Chanel and Yves St Laurent. Le Bon Marché is the place to shop in the city for gourmet goodies. Colette is another don't-miss offering. The shopping mecca offers reduced prices on designer goods which makes it a starting point for budget savvy shoppers.
*London – I love the culture! I grew up on British comedies and my favorite show to this day is still 'Are You Being Served?' Haughty salesmen trying to make a commission anyway they can will have you rung up with a new suit, gloves and a walking stick if you come in looking for just a hanky. It's a pricey place to hit, but has the most options. Try Liberty department store. It mixes in a bit of everything from kitchen gadgets to style offerings from local and high end designers. Paris might be a place for fashion, but London is a worthy contender.
*New York – The Big Apple is a place I have only had a nibble of, but New York at Christmas is amazing. And packed, but worth the venture for the experience. Plus – it is home to some amazing sample sales that will give you the chance to score insanely deep discounts. Looking for Manolo Blahnik? Hit the Warwick Hotel after 11 AM to get public access to the remain goods. If you have a hook up, you can get in the VIP shopping ring at 9 AM.
*Tokyo – I have never had the pleasure of checking this location off, but it is highly recommended by my fellow travel mavens. Department stores stretch over several blocks and tend to be your best bet for English speaking staff. Comme des Garçons is a popular pick. It is a stew of eclectic choices that range from pets to unique frocks and even toys of the adult nature. The prices are actually quite nice too!