Review: Universal Studios Orlando, Florida – The Wizarding World of Harry Potter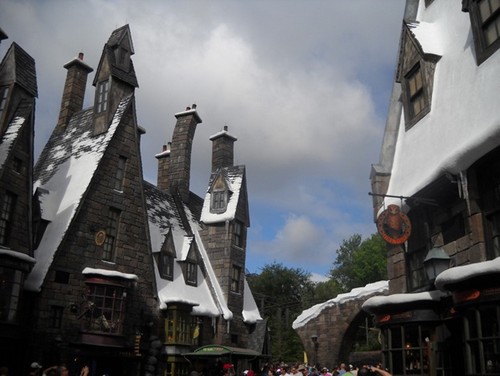 You don't have to be a fan of Harry Potter, to be a fan of The Wizarding World of Harry Potter. Stepping into Hogsmeade Village you can't help but be completely mesmerized; from Ollivander's Wand Shop, Dervish and Banges, Zonko's Joke Shop, delicious pumpkin juice and don't get me started on the most amazing butter beer that you can get either frozen, or not, if you prefer.
There is a certain magical force that takes over you when you walk into Hogsmeade, you are no longer at Universal Studios, you feel like you truly are a part of Harry Potter's world and expect at any moment to see Hermoine, Lord Voldemort or even Albus Dumbledore himself. The park is a twenty-acre recreation of Hogsmeade Village and the Hogwarts castle. Visitors are welcomed by the Hogwarts Express. If you are planning on visiting the park, make sure to arrive early to avoid being denied access and given a "return" ticket for later that day.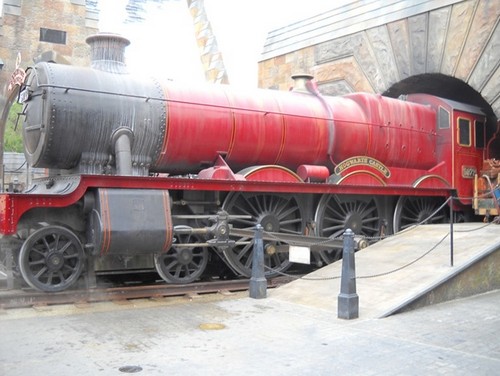 By far the best ride in Universal is Harry Potter and the Forbidden Journey. The walk leading to the actual ride was all a part of the total awesome experience. The videos of the characters talking to you, the pictures and the decor throughout lead you to interrupt a Quidditch match, meet a dragon and there are plenty of spiders! Although, you need to be aware that this ride may not have a weight restriction, but if you don't fit in the seat with the top closed over you securely, you won't be permitted on the journey. The ride is awesome, the 3D effects and the ride itself was the best we have ever experienced. We also enjoyed Flight of the Hippogriff and Dragon Challenge.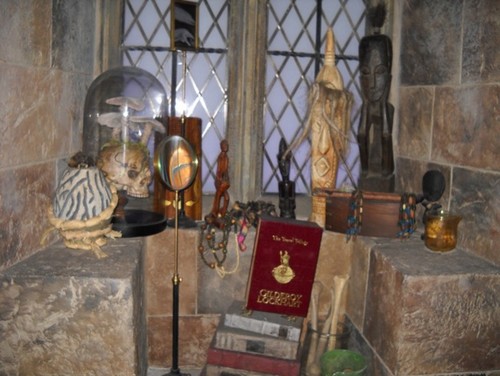 I could go on and on about all the amazing things to see and do in The Wizarding World of Harry Potter, here a few of my favourites: The Owl Post is a charming shop where you can buy official postage stamps from The Wizarding World of Harry Potter and get them certified with a Hogsmeade postmark. While in the shop, I bought a Harry Potter scarf and there is an exit to the Olivander's Wand Shop where I bought a Dumbledore wand. Beware! There is a rather scary looking book that bites, if you get to close to it in the Owl Post.
Honeydukes Candy Store is as sweet as it sounds, but it can also be wild. Here are just a few of the things I enjoyed: Bertie Bott's Every Flavour Beans, Cauldron Cake, Chocolate Skeletons, Exploding Bon-Bons, Fizzing Whissbees, PepperImps, Eyeball Bonanza, Pumpkin Tart, Ton-Tongue Toffee and the best of all, the Chocolate Frogs.