SeaWorld Orlando Is Florida's Premier Marine Adventure Park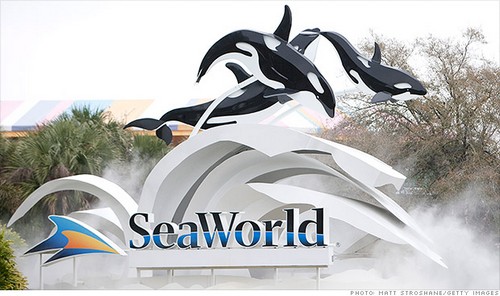 Thinking about Sea World Orlando always brings a smile to my face because of the many fond memories, here's a few to share with you. Twenty nine years ago my husband and I went to Sea World during our honeymoon and he surprised me by picking an oyster from a tank and when it was opened, there were twin pearls inside! From that day forward my husband was convinced that we would have twins and unbelievably, we did! I still have the pearls and the nice people at Sea World set them in a pendant for me. Moving forward now to my twin boys, we brought them to Sea World for the first time when they were seven and their favorite thing to do back then was to go into the Shark Encounter which is the worlds largest underwater shark viewing tunnel. Just imagine walking in a tunnel and having all those sharks overhead, it was the coolest thing for the boys first trip to Sea World. After many more trips to Sea World throughout the years, the boys developed more favorites like Shamu and the adorable Clyde and Seamore.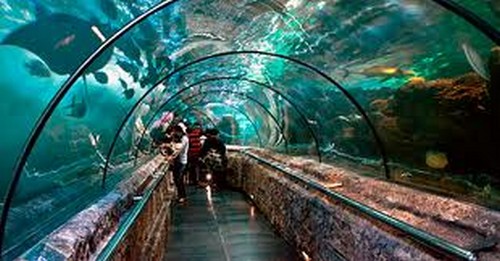 My boys are now 18 and in two weeks we are heading back to Florida again and they can't wait to return to Sea World. This year is especially exciting since the boys will be bringing three friends with them and they are all really looking forward to riding The Manta Flying Roller Coaster together. You can only sit four people across in one row, I wonder who will be sitting with whom? Imagine being seated inside a flying roller coaster that gives you an up and close animal encounter while you are faced downwards on a thrilling twisting and turning ride; I've heard that you truly get the feeling that you are riding the high seas and yes, you will get wet! When you get off this ride, I've heard that you are left wanting more; that definitely sounds like we are going to have to do this one twice. Now for those of you who are faint of heart and cannot ride roller coasters, you can check out the exhibit under the coaster. There are viewing tanks with waterfalls and other elements that you won't want to miss.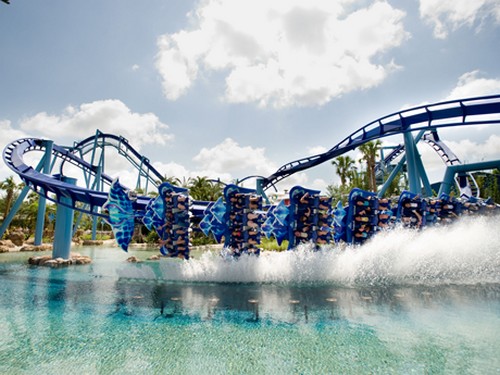 What I'm personally most excited to see this year at Sea World is Antarctica: Empire of the Penguin where families can take an exhilarating ride through this animal encounter as they head out to an icy world through a penguin's eyes. There are 250 penguins from four different species and the only other place you will find that is Antarctica. Rumour has it that this new area is breathtaking with real craftsmanship and thought going into it, I can't wait!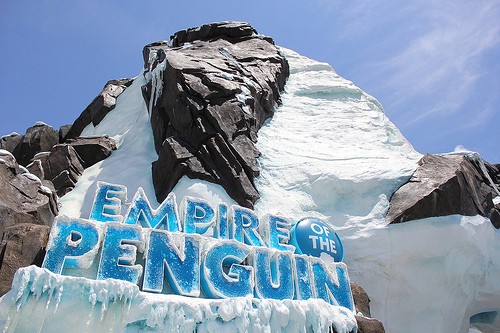 If you thought all that sounded awesome, there is so much more to see and do at Sea World, there are lots rides; the Kraken, Journey to Atalntis, Wild Arctic Ride, Sky Tower, Shamu's Happy Hour and the shows; A'Lure The Call of the Ocean, Blue Horizons, Clyde & Seamore's Countdown to Christmas, One Ocean, Pet's Ahoy and the exhibits; Dolphin Cove, Pacific Point Preserve, TurtleTrek and the up close experiences.
The next time you are in Orlando, don't forget to check out all the exciting and thrilling things that Sea World has to offer.
To find out more about Sea World Orlando, head over to their website, CLICK HERE …