Travelling To Goa, India: Staying Safe And Blending In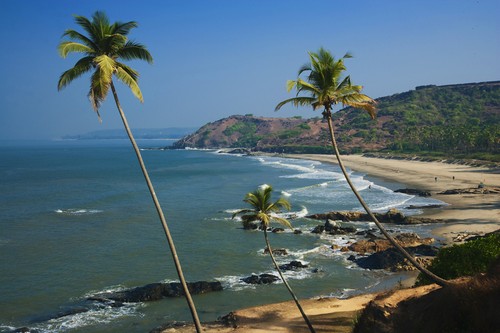 Goa, India is one of the most popular tourist destinations in India. But with the recent spate of rapes and murders, the foreign population, especially females, are scared of going there. It's an understandable fear, but as a foreigner who has traveled to Goa with several foreign female friends, there are a few things you need to keep in mind to stay safe, and you will be just fine.
Goa's an amazing place to visit, but if you're with a bunch of women with no men in your group, you should cough up some extra money and stay at a nice hotel. Staying at a shack or a rundown local hotel may be a fun experience, but it's not as safe. Then, make sure you always, always know the directions back to your hotel, and hire ONLY hotel taxicabs. If possible, try to pay the taxi extra money to stay with you the whole day while you're touring, or at night if you're going out. Generally speaking, if you give the drivers extra money or pay them a bulk fee at the beginning of the day, they will stay with you. That way, you know it's safe and you have transport, and you won't have to worry about getting home if you're drunk.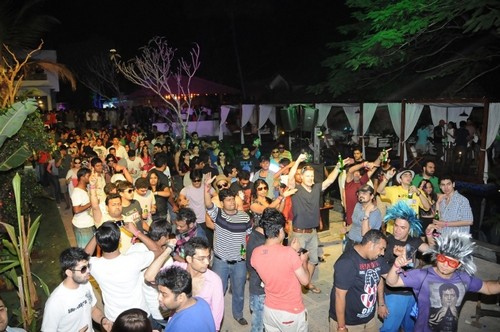 Secondly, always keep track of your friends. Stay in a group, and don't let anybody wander off too far. Generally speaking, if you're going out at night to the beach, a party, or bars, you will meet a lot of different groups of people and probably make tons of new friends. But you never know with some of these people, so you'll reduce the risk of anything happening if you stay together.
Thirdly, try not to go to abandoned or isolated locations. There's not many of those in Goa, especially during the summer where the city is teeming with tourists or locals, but despite the beauty of some of these isolated locations, it's risky travelling with only women. Try to take a tour guide with you, or hire security if you're extra paranoid.
Fourth, try to wear your purse diagonally across your body. There are many, many pick pocketers in Goa that are excellent at what they do, and they can easily snatch your purse or steal your wallet without you looking. If you drape your purse diagonally, it's impossible for them to snatch it, and it becomes more difficult for them to take anything out without you feeling something.
Lastly, carry mace. If all else fails – which it shouldn't – then, you at least have the last ditch attempt at protecting yourself. Generally speaking, if you're aware of your surroundings and take measures to stay safe, there is little chance of anything happening. But travelling alone to foreign countries is never risk-free, so just take the right steps to protect yourself.