Best Beach Spots in California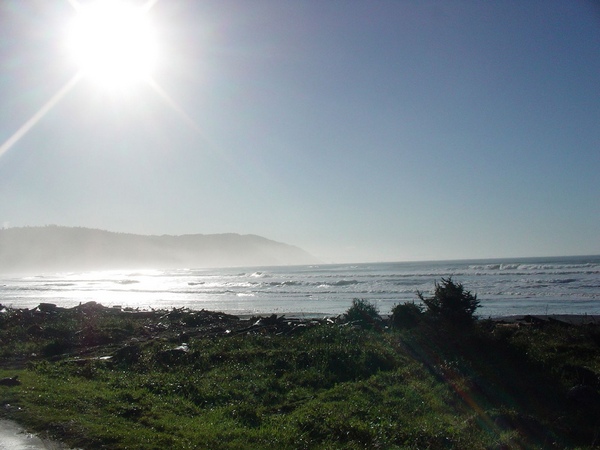 The Golden State is packed with fun things to do, but the beaches lure travelers for amazing experiences that aren't just limited to sandcastles and surf. These Best Beach Spots in California will help you find family-friendly fun and places to enjoy the ocean.
Doheny State Beach, Dana Point – Best Family-Friendly Surf Spot
The Beach Boys were right, Doheny is a great location for Surfin' USA. The waves are tame enough for beginners and filled with "slow rollers" (waves that are easier to ride). If hopping on a board doesn't interest some family members, they can check out tide pools, stop in a few of the cafes for a snack or discover the Butterfly Garden in the fall.
Bolsa Chica, Huntington Beach – Best Bonfire Spot
Head north of the famous pier to get away from crowds and unwind. Grab some firewood and treats like hot dogs or s'mores at Ralph's and then set up your blankets and goodies at one of the fire pits. It's first-come, first-serve, so get there a bit early and have a castle building contest.
Abalone Cove, Rancho Palos Verdes – Best Tide Pool Exploring Spot
Bluffs, rocky shores, caves and pools are home to many forms of sea life. Call the reserve (info at PVPLC.org) to find out when low tide is and then Hike the Abalone Cove Trail near the picnic area to the water. Walk to the area by Portuguese Point to find crabs, urchins, starfish and other colorful creatures.
Mother's Beach, Marina Del Rey – Best Stand-Up Paddling
More family fun awaits as this beach lives up to its name. The area has calm waters, perfect for tinier tots, novice swimmers, and stand-up paddleboarding. You will find board rentals and even masters of the sport offering lessons. You might even explore the area and find sea lions. If you need a break from the water, enjoy the picnic tables and playground.
Marvin Braude Bike Trail, Santa Monica – Best Bike Trail
If you want to enjoy the ocean view, grab a bike and ride along the 20 miles of trail also known as "The Strand". Start in Santa Monica where you can rent a bicycle near the pier. Make sure you invest in a bike lock to stop and explore along the way without fear of theft.