Go Treasure Hunting with Geocaching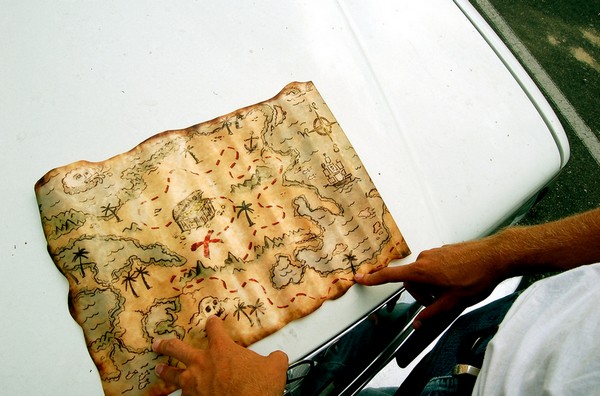 I love going on adventures. Whether it is swimming with dolphins, skydiving or camping with a gaggle of children, I am always up for something new. So, when I heard about Geocaching, I had to try it.
No matter where you are, no matter what time it is, you are a couple of swipes on your smartphone away from a treasure hunt! There are 2 million geocaches world-wide and some are probably just a block or two away from you right now. The map below shows all the hidden caches…each green dot represents one!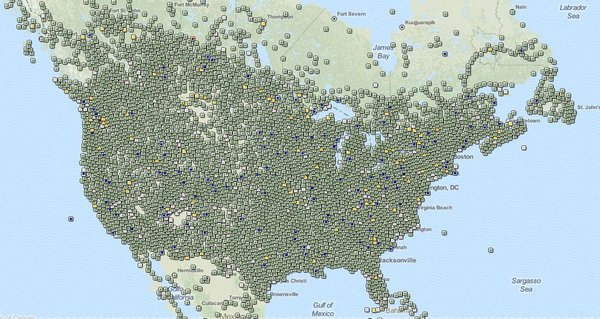 You need a smartphone or GPS to find these hidden treasures, but a fun tip for kids is to find the directions to the geocache and write them down on some paper to create a map.
Items hidden away in containers for you to find range from large things to smaller, harder to find treasures. Inside, your will find a logbook to record your visit along with the names of others who have also found the cache. Often, you can trade nick-knacks and leave something behind for someone else to find. We swapped a Frisbee for a yo-yo! The general rule is, if you take something, leave something of equal or greater value in return.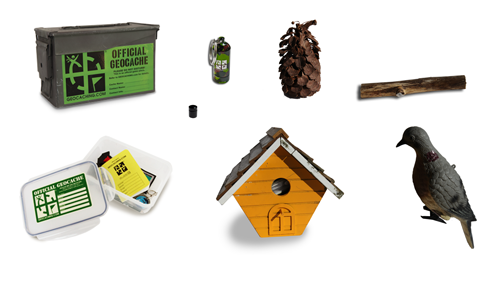 You can also create your own cache! Once you sign up, it is recommended you search your area and find caches currently hidden. Once you know what is out there, think of a fun and unique way to bring people to that specific location. Another cache we found had binoculars in the box that asked hunters not to remove them. There were also instructions to use the binoculars to look up towards the north end of the park. We discovered a large birds nest!
There are tons of awesome things to find. Just make sure you be respectful and mind the rules. IE – don't leave anything inappropriate in the cache and put it back where you found it.
This is great for family-friendly fun or just something to do when you have some free time you want to fill with an adventure. Going on a treasure hunt is a camping favorite, but I plan on many geocaching outings this summer when boredom hits.
[Images Via Geocaching]