Holiday Snack Ideas: Lumps of Coal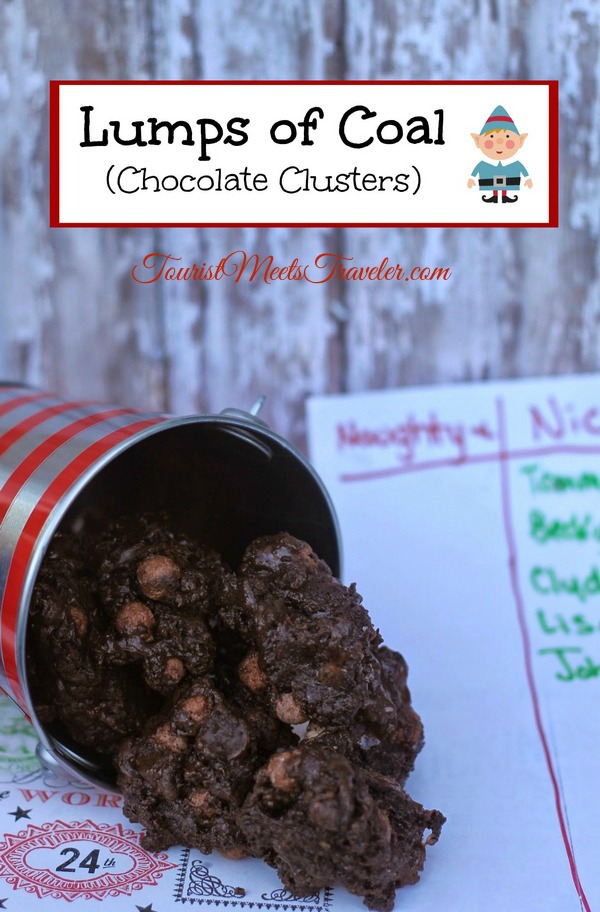 This chocolate Christmas treat will have everyone begging to be put on your naughty list if this is the reward they get for bad behavior. This holiday snack idea, Lumps of Coal, is gooey, crunchy, chocolate-y goodness that satisfies the most demanding sweet tooth.
It is a pretty versatile recipe allowing you to use whatever cereal (and even chocolate sandwich cookies) you have on hand. This would be a great treat to share with coworkers, the kids, at a family holiday party, or send a batch to school for the teacher.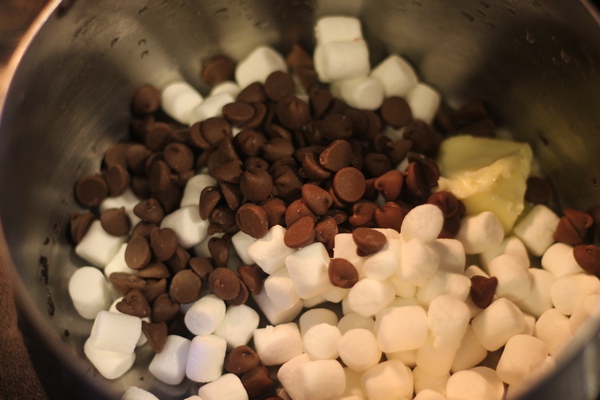 Ingredients:
1 cup Oreos, crushed
3 Tbsp. butter
6 cups marshmallows
6 cups Chocolate cereal- cocoa puffs, cocoa krispies, or chocolate cheerios.
1 cup chocolate chips
1 tsp. vanilla
Directions:
Melt butter and marshmallows in a large saucepan over medium heat, stirring frequently.
Reduce heat to low, stir in marshmallows and chocolate chips until melted and smooth.
Remove from heat add vanilla, oreos, and dry cereal, stirring to coat well.
Drop heaping Tablespoon sized lumps onto waxed paper and allow to set- about 20-30 minutes.
Store in a an airtight container.
You can add black food coloring to make your lumps resemble coal even more,if desired when you stir in marshmallows. I opted to skip it figuring that that it was just one more artificial ingredient I didn't need.