Honolulu, Hawaii Travel: Eating Well on a Budget – 3 Great Hot Dog Restaurants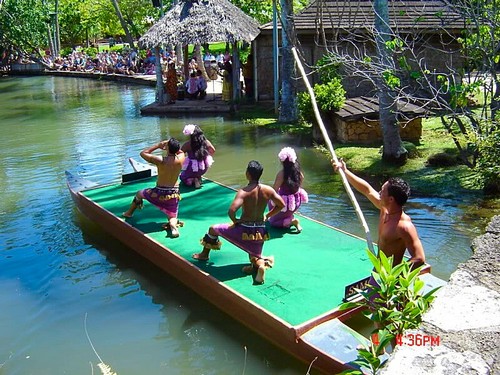 The tropical atmosphere and stunning beaches of Honolulu has made it one of the top travel destinations in the world. Here, you trade in your suit cases and metro passes for sunshine and pina coladas. The only downside to a utopian vacation in Honolulu is that it doesn't come cheap. During my time in Oahu, I found that eating in Honolulu was almost unavoidably expensive. As expected, dining out costs a good chump of change but, surprisingly, so was grocery shopping. I had a kitchen in my vacation rental but unless I was planning on eating pop tarts and toaster strudel every day, cooking simply wasn't cost effective. So, what do you do when you're hungry and on a budget in Honolulu? I say go for the hot dogs! Below are three of Honolulu's best hot dog joints where you can eat well for under $10.
1. Hank's Haute Dogs: There are many words that can be used to describe Hank's Haute Dogs but boring ain't one of them. At this eatery, you can find a lobster dog topped with garlic relish and pickled radish or a kobe dog with hoisin-ginger mustard and sesame cabbage. And for the sides, how about a rich truffle mac n cheese or ultra-crispy beef fat fries? To wash it all down, a hibiscus lemonade will do the trick.
2. Hula Dog: Hula Dog has an interesting way of doing hot dogs. The signature Hula Dog bun wraps completely around the sausages with no cut on the side. Here, you go through a 5-step process of picking a type of bread, sausage, sauce, relish, and mustard. With the many combinations available, you can go for a polish sausage in a bacon taro bun with habanero garlic sauce, mango relish, and guava mustard; or, opt for a veggie dog with a different assortment of fixins. At Hula Dog, you can really make the meal your own!
3. Great Hawaiian Hot Dog: At this hot dog stand, you can get your hot dog fix until the wee hours of the night. For an insanely low price, you can order up a hot dog with pulled pork and then another with sirloin steak. And don't forget the amazing garlic sauce that many go bonkers over. Some may say that nothing good ever happens after 2 am, but at the Great Hawaiian Hot Dog stand, that's just not true.