How To Pack For Cruises – Top Packing Tips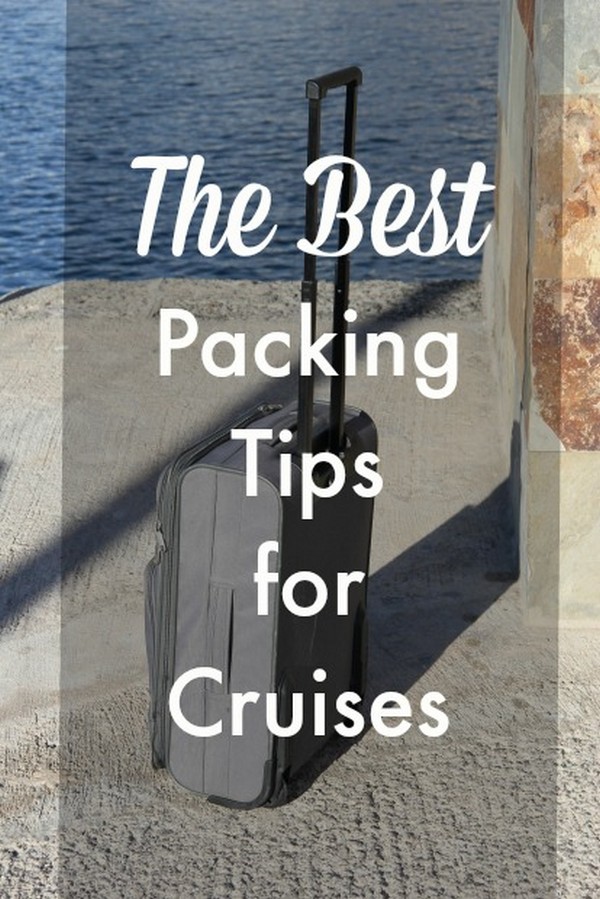 You've got your passport, cruise tickets and are ready to go. But, there are a few other items you might want to consider adding to your bags before you reach your destination. Most cruise ships sell anything you might possibly forget but the prices are often (very) high, and there's limited selection. Take these tips into consideration while you finalize your packing.
Clothes. While you don't have the same luggage restrictions as on an airline you don't want to over pack for your cruise either. Even the biggest on-board room has limited storage space. You should pack at least one formal outfit and a bathing suit if you're heading to a warm weather destination. Dual-purpose clothing can help you cut down on space. Scarves are great to dress up an outfit but can also be used as a shawl at night when the weather gets cold. Pack a dress that can be casual during the day and then with the addition of accessories or sweaters dress up for dinner. Try and pack clothing in similar colors that you can mix and match and avoid any items that are too big and bulky. Don't forget even if you're heading out in the middle of summer the nights can be cold or you could experience a rainstorm. Be prepared!
Electronics Even if you won't be plugging into the ship's WIFI, you may need charging cords for iPods, iPads or cell phones. Try storing them all in one place, like a zipper bag so that they are all together and not jumbled in your luggage.
Preparing for the Sun. Want to put a damper on a vacation quick? Get a nasty sunburn! Make sure to pack plenty of sunscreen, and apply regularly throughout the day. A hat and lightweight long sleeve shirts may help you avoid cooking like a lobster in the sun. Consider packing other items like aloe or aspirin too, just in case you do get sunburned.
A Deck of Cards or other non-electronic games. Sure the ship will have plenty of on-board entertainment but when travel delays strike a deck of cards can be a savior – and a great way to make friends. Packing small, non-electronic games can also be a great way to keep kids entertained when the battery has died or it's just not appropriate to bring them with. It's amazing the people you meet when you begin playing a simple game!
A Suitcase or duffle bag. An extra, collapsible suitcase or duffle bag can be used for trips ashore and maybe more importantly for carrying home souvenirs. Have wet and dirty laundry? Don't mix it in with the clean clothes, add it to the extra bag instead.
Walkie-Talkies. These might seem old fashioned but if you're traveling with older kids or teens they probably won't want to spend every moment with you- or you with them. Instead of incurring major roaming or WIFI charges on board invest in a set of low-cost walkie talkies. This way you can keep in touch if needed without spending hours hunting the ship.