Packing Tips for a Vacation in Europe: What To Bring – What To Leave At Home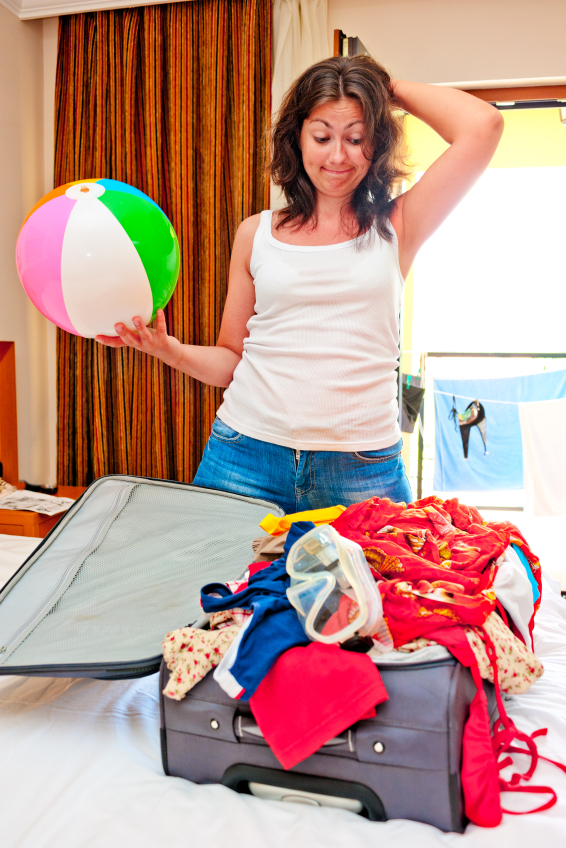 I began planning my recent trip to Europe at the beginning of this year. It started as an exciting process filled with spreadsheets, bucket lists, and food itineraries. Then as the days drew closer, I realized I wasn't nearly as prepared as I thought I was. Due to a great deal of procrastination on my part, I was planning until the very last second before leaving to the airport. The result was a luggage filled with abruptly packed items that I mindlessly threw together. Let's just say I completely forgot to pack for a rainy day (I mean that both literally and figuratively).
To help you learn from my mistakes, I put together a list of packing tips below for a vacation in Europe.
Comfortable, rain-resistant shoes – I cannot stress this enough. Unless you have the money to have a chauffeur drive you around town, you will be doing a great deal of walking. So put down those cute floral flats and pack some sturdy tennis shoes instead. Nothing is worse than roaming around London in squishy, wet shoes.
Durable umbrella – I traveled to England, France, and Italy from the end of May through the first week of June and it rained, at some point or another, in all three countries. Do not wait until you get to Europe to invest in a good umbrella, it will cost you. Not only did I fork out a good chump of change to purchase an umbrella while traveling, but the cheap thing broke in the middle of a strong downpour in Paris! Trust me, very few can pull off that drenched-in-rain look. Instead, pack a durable umbrella in advance just in case it rains.
Travel converter and adapter – Purchase an international adapter that will work in all of the countries in your itinerary. This is a must if you plan on charging your phone or using any of your electronics abroad. Ladies, a voltage converter will also be useful if you plan on bringing any electronics for your hair; it will prevent your products from getting fried. Better yet, check if your current hair straightener or curler is dual-voltage, which means it can be used in any country.
Safe place for money – Pickpockets are prevalent in Europe, especially in crowded touristy sites. Plan ahead regarding where you plan on putting your money, credit cards, etc. while traveling. I put my cash in the zipper compartment of my crossbody bag. I made sure the bag was always closed and in front of me. For men, money belts and jackets with inside zipper compartments work well. The key is to always be aware of your belongings.
Sunscreen – Just as you should plan for rain, you should also plan for sunshine, and lots of it. The day after my rainy visit to Naples, I toured the Colosseum beneath a clear sky with scorching sun rays beaming at me. So while I enjoyed my time in Rome's most marvelous landmark, I did not enjoy the sunburn. At one point, I went to a nearby pharmacy to purchase sunscreen and quickly walked out when I learned that they were charging 20 euros (almost $30) for a small tube! Don't get ripped off and don't let your skin peel off—pack some sunscreen.
Printouts and copies – Make copies of your passport and print out any travel itineraries, tickets purchased online, etc. and have everything organized for easy access. When traveling within countries, it's typically unnecessary to carry around your passport so having a copy of your passport, just in case, may come in handy.
If you're a first-timer in Europe, you likely have a jam-packed itinerary that will allow you to see a lot in very little time. In other words, you will be busy. Account for everything you plan to do, your travel destinations, and the weather forecast. Doing so will help you avoid venturing through stormy weather with a suitcase full of tropical gear.