Top 5 Adventures for Thrill Seekers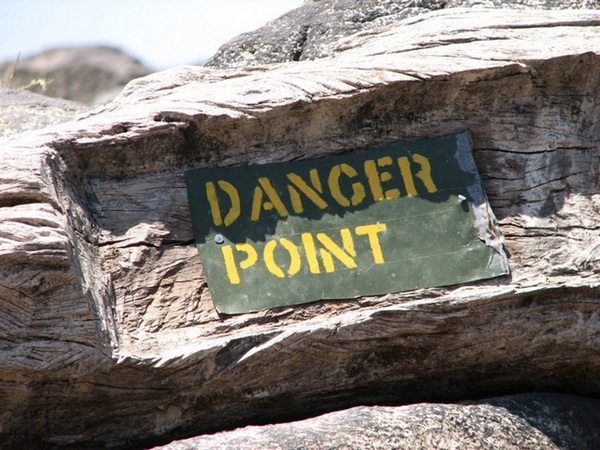 For those daredevils, thrill seekers and lovers of danger, this is a bucket list of terrifying fun. So, if you enjoy nearly wetting yourself, screaming until your lungs burst while swimming with a crocodile, make sure these Top 5 Adventures for Thrill Seekers are on your to-do list.
The Devil's Armchair – Victoria Falls, Livingstone Island
With a little help from a guide, daredevils can sit on the edge of nature's largest infinity pool. Sounds like a relaxing swim, but this is dubbed "The Devil's Pool." Only a slippery and wet rock edge called "The Devil's Armchair" separates swimmers from plunging over 350 down the falls. For a period of time, the attraction was said to be a hoax, but travelers can experience this for themselves.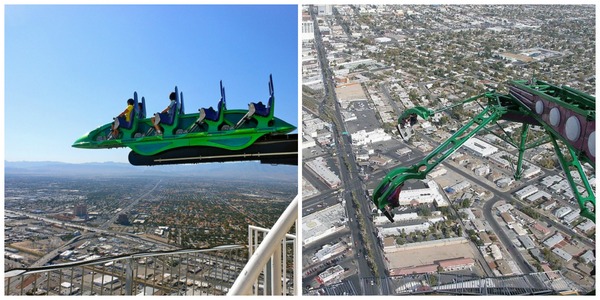 [Images Via Flickr – Sarah_Ackerman/David Morton]
Stratosphere Tower – Las Vegas
Roller coaster fans will get a unique treat if they visit the top of the Stratosphere Tower in Sin City. Think of the X Scream as teeter-totter that is just over 860 feet in the air. You slide back and forth on a track as it teases you with the feeling you are going to plummet right off the edge. Up to 8 passengers are flung 30 feet off the side of the tower, but are retracted at the last second. For another view of Vegas, jump on Insanity to fly around at three G speeds while facing the ground over 900 above the city.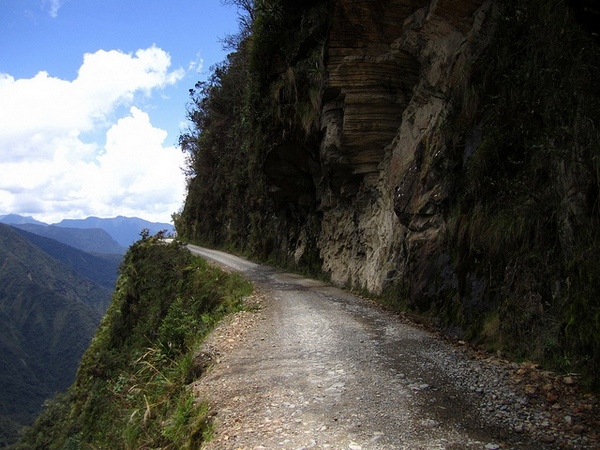 [Image via Flickr – Alicia Nijdam]
Mountain Biking Down Death Road – Bolivia
A road abandoned to extreme bikers has been nicknamed Death Road. It connects Bolivia's main city, La Paz, and the Yungas region and rumored to claim hundreds of lives every year.The road is winding, tight and begins a decent starting at 15,400 feet in the air. Many spots along the trail are marked with crosses indicating the spot where a vehicle fell.
[Image Via Flickr Waltzing-Broomhilda]
Surfing at Shipstern Bluff – Tasmania
Also known as "Devil's Point," this surfer's dream wave location is said to be one of the most dangerous places to surf. Aside from the unforgiving 2 hour journey just to get your board in the swells, the water is as cold as the beasts lurking under the waves. Great white sharks like to patrol the area, but those seeking the thrill of massive waves should be more wary of the 40 foot rock sheer. It's one of the ultimate spots for ultimate surfers.
[Image Via Crocosaurus Cove]
Cage of Death – Australia
You can swim with sharks in cages, but how about getting in the water with some of the largest Saltwater Crocodiles in captivity? At a park in Australia, you swim with a croc as only a few inches of glass separate you from becoming lunch for the 16+ foot beast. Luckily, handlers will be feeding the reptile while you watch from your death cage. There are also other actives there that will immerse you in adventures with 200 of the saltwater creature's friends.