Travel with The Impressionists in Paris: A Day in The Montmartre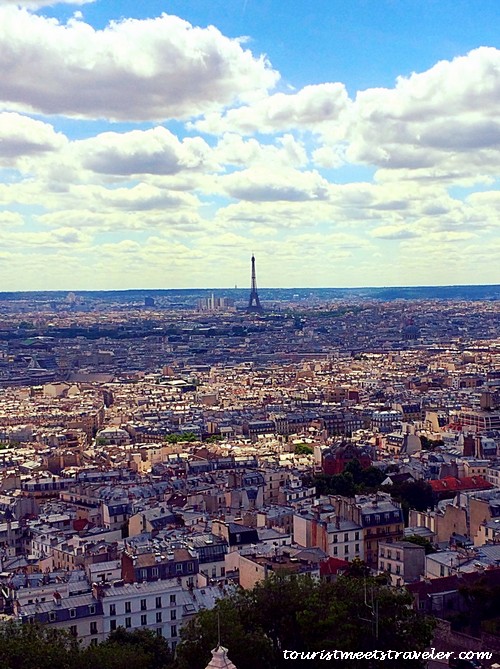 Thoughts of Paris often come accompanied with visions of the glistening Eiffel Tower, the goliath Arc de Triomphe, and the gothic beauty of the Notre Dame Cathedral. In addition to being home to many of the world's most significant monuments, Paris is a city that is comprised of multiple neighborhoods. Like those of the aforementioned sites, each monument has brought fame to the neighborhood in which it resides.
One neighborhood in particular, Montmarte, typically comes as an afterthought in comparison to those mentioned above. However, with its ever growing popularity, it's easy to get lost in the crowds of tourists that pack into this now famous Parisian hill. Nonetheless, a day in Montmartre can be worthwhile if your experience infuses a mix of popular sites as well as moments away from the crowds.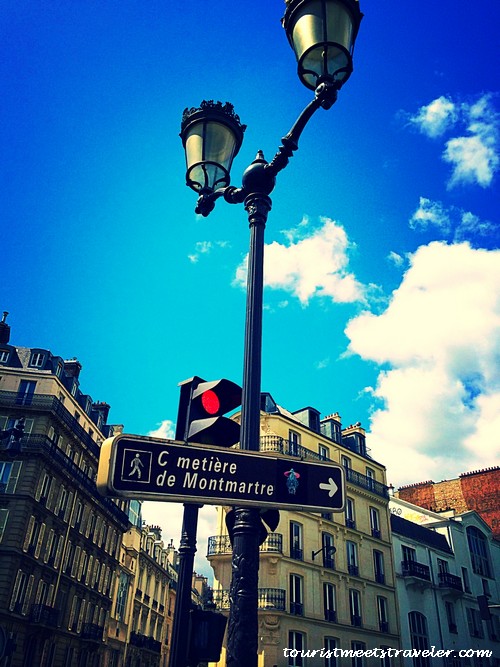 Start at Moulin Rouge where the bright, gleaming red letters are hard to miss. The signature windmill is displayed at the top. Here a dance hall was established in 1889. French cabaret entertainment, which had been newly birthed in France at the time, was reaching new heights and eventually immortalized in this music venue. Now, this area continues to be one of the hottest nightlife spots in Paris. If you want to see a show, be sure to book in advance. Tickets aren't cheap but the show is sure to be worth it.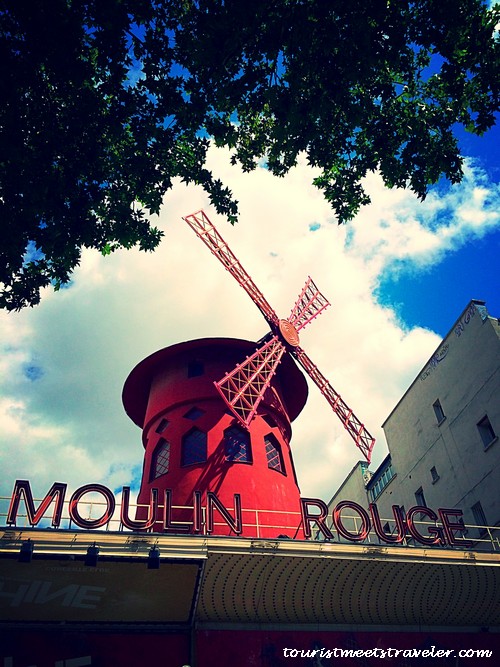 Take a short stroll to the Jehan-Rictus Square. Humbling in its demeanor, this small area filled with greenery is where you can find a blue wall covered in white scribbles. The scribbles are the words "I love you" in every language; hence the name Le Mur Des Je T'aime (I love you: the wall). It's easy to find a seat in a park bench here where you can rest your feet, listen to the birds chirp, and enjoy your surroundings.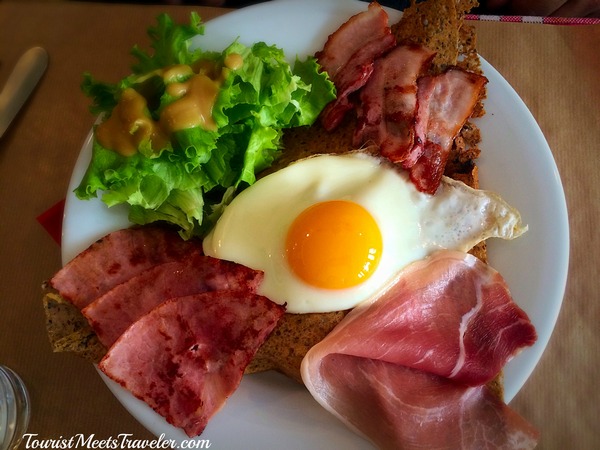 For a Parisian lunch, what can be better than crepes? A walking distance from the Jehan-Rictus Square, you can find Creperie Broceliande. This creperie serves up crisp buckwheat crepes filled with savory ingredients such as bacon and eggs or scallops and leeks. For dessert, there are softer crepes with homemade salted caramel, ice cream, and/or whipped cream. A prixe fixe menu under 11 euros comes with a cider while the menu under 17 euros offer a very nice black currant cider. Take your time here, next on the itinerary will be quite a hike.
Just around the corner from the creperie are steps, lots of steps. Climb the steps to the top of the hill. Alternatively, you can take a trolley to the top. At the top, you will find the Sacre Coeur (Sacred Heart) Basilica, a stunning piece of architecture. Step inside to see the stained glass windows and beautiful ceiling artwork. Just be sure to be mindful of the signs asking for silence and prohibiting the use of photography. Once you're done here, step outside for a gorgeous view of Paris. For an even more breathtaking view, consider paying a few euros to take the 300 steps up to the top of the dome. At the top, you will be at the second highest point in Paris (the first being the Eiffel Tower) where you'll have a much more intimate view of the city. For just two more euros, you can also have a look at the crypt below.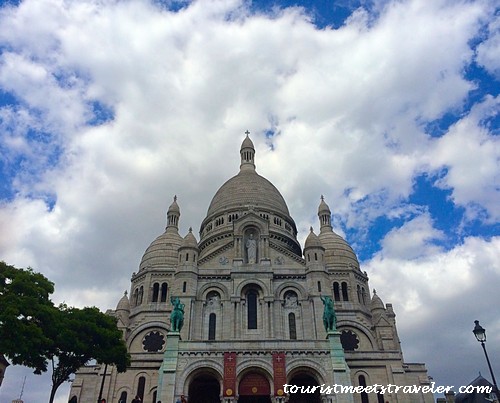 For a little souvenir shopping, consider walking to Ty Miam Goz. This specialty food store offers all sorts of foodie finds such as cookies, jams, and sauces, all made in Brittany. Some items are pricier than others but you can definitely find some reasonably-priced items here to take home for friends and family.
Finish your day with dinner at Sacree Fleur (previously named Marguerite). Sacree Fleur is a small French restaurant that specializes in beef. They offer steak dishes for two served on a sizzling platter, an incredible entrecote (ribeye), and fabulous duck confit. The escargot in cream is also very good, as is the crème brulee. The service is friendly and attentive as the owner seems to take care of the entire dining room. Be sure to make reservations in advance.