Hasbro Toys: Kids and Moms Firsthand Review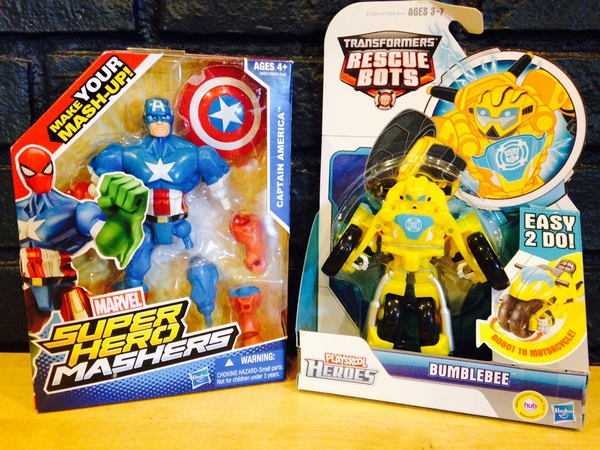 The wonderful people of Hasbro shared some toys with us to try out. The Tourist Meets Traveler team put some tiny interns to "work" reviewing each item. Ranging from 10-2, here is how the toys ranked in the eyes of moms and kids.
Super Hero Mashers
Mom's Review: This is a fun idea! Kids can swap out iconic superhero parts to create their own hero. Naturally, they laughed upon being able to put an arm where the leg was supposed to be. It was an upgrade on your standard action figure. Great idea. The only downside…Pieces. Lots of them.
Kid's Review: "It's so cool! I like to reverse the arms and legs so he looks like a crazy spider," my son gushed. He was astute enough to point out a factor you may want to consider, "Just one hero alone runs out of options quick. You need at least two or three for this to be really fun. Otherwise, you have nothing to mix and match with."
Transformers Rescue Bots
Mom' Review: I loved that this was simple for my youngest to use. Transformers have been a fun toy for decades, but they can be hard to shift from robot to disguise. My 2 year old loved it. With some help, she eventually was able to transform it by herself. It's a toy focused toward the younger crowd, so my older children were ready to move on after a few minutes. BUT, I wanted to highlight my appreciate for the fact that it is one toy that doubled as two without extra pieces.
Kids' Review: "It's fun, but I got bored after awhile," my nine year-old boy ruled. "I think I would have liked it better when I was younger."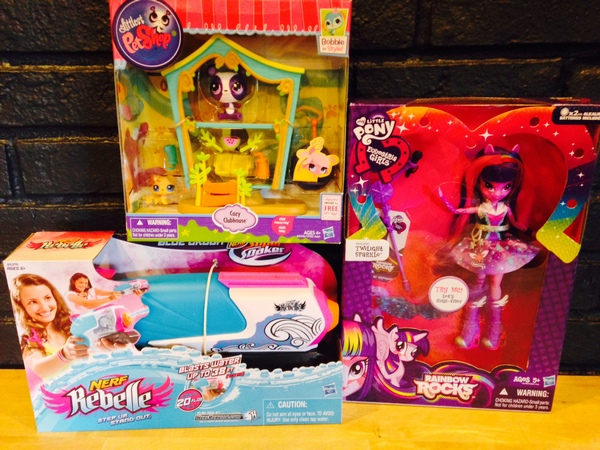 Rebelle Super Soaker
Mom's Review: Cheers for Nerf – finally thinking of the girls! These cute blasters are emblazoned with a trendy and feminine pink, blue and purple design. They work just like your standard water blaster, but the trigger is purely ornamental.
Kids' Review: "I like that it is pretty and just for me! I wish it was easier to shoot though." Instead of pumping the water and then blasting at will, you have to pump while you aim. It was a bit difficult to aim, but they managed to get the hang of it. My son even tried it out and preferred it over his old super soaker.
My Little Pony Equestria Girls Singing Twilight Sparkle
Mom's Review: I loved My Little Ponies as a child, but these new hybrids combine trendy clothes, makeup with the ponies. I'm a purist at heart, but my daughter loved this talking, singing pop star pony. I also smiled after thinking her boots were reminiscent of KISS.
Kids Review: After my daughter asked if she could have rainbow hair like Twilight Sparkle, she disappeared to grab her stereo. They rocked out together in her bedroom. The doll also has a "high five" feature that produces the sound. Her only compliant was that Twilight Sparkle didn't stand up on her own very well.
Littlest Pet Shop Cozy Club House
Mom's Review: This toy is adorable. My kids always love toys that come with houses and places for their toys to "live" or hangout. Get a plastic bag or other storage case to keep the pieces together…they extra bits are quiet small.
Kids Review: "SO CUTE!" my daughter squealed. "Can I have water? The panda…Tiffany…is thirsty." This toy is still being played with repeatedly a week later.
Overall, the kids loved each toy. One of the wonderful things about all this though…the box.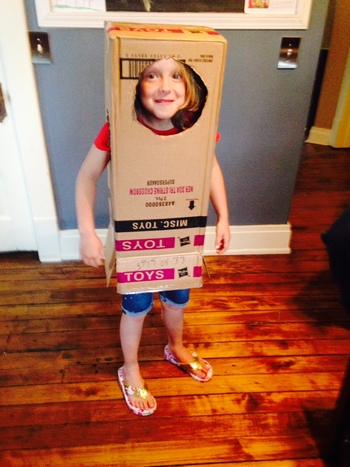 A special thank you to Hasbro for sharing these wonderful toys!