5 Must Know Tips for Gambling in Casinos for Beginners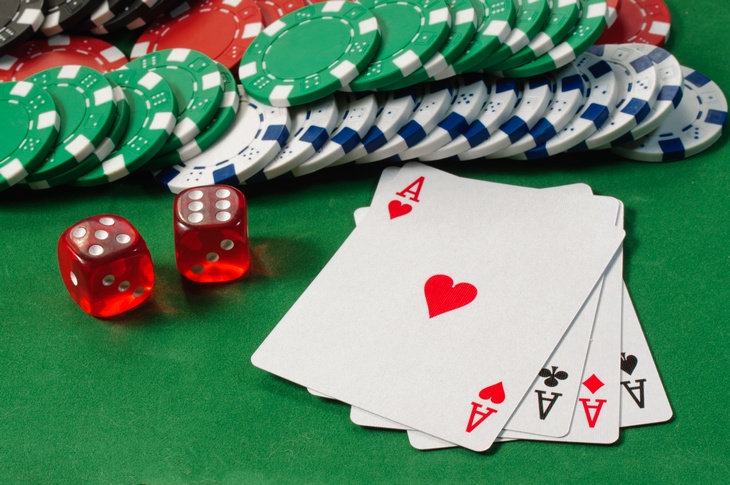 Vegas, baby! (Thank you Vince Vaughn circa 'Swingers') Casinos can be incredibly fun and it's like a right of passage for most people. If you're a novice or fish amongst the sharks, going to Vegas, or any other gambling mecca can be intimidating and luring at the same time. Casinos are designed to pull you in and keep you there. Try these 5 Must-Know Tips for Gambling in Casinos for Beginners to ensure you have a good time and don't break your bank.
1. Leave your ATM card in your in-room safe.
Set a budget and take your cash to trade in for chips. Once the chips are gone, you're done. Carrying your ATM card will only tempt you to play "just one more time" which will avalanche into a series of "one more" gamble. You can always go back to your room for it, but at least you'll have the venture to your safe to think about the impulse.
2. Gratuity is a must.
Beginners often make this gambling mistake, and forget to tip. Make sure you tip your dealer and your waiter/waitress for their excellent service. If there are two people who have the power to make your gambling adventure a fun experience – it's the dealer and the waiter/waitress. Dealers who have a few bucks every few hands will be more inclined to ensure you are having a good time. They obviously can't help you win or cheat, but if you're playing craps they can do things like reminding you to take odds on your passline. The best way to tip your dealer is to place a bet for them by putting a chip on yours and let him/her know they are "Riding on my coattails." This way, if the dealer wins, they get they keep the winnings of that extra bet, but you keep the original betting amount. Suddenly, your dealer will be more invested in you and your success. As for the waiter/waitress – they are the bringer of drinks in which you can celebrate your winnings or console your losses.
3. Blackjack is your best bet.
Blackjack has the best odds of winning when it comes to casinos. Of all the games in the house, it has around a 48% of winning. Just don't deviate from the basic bets with tactics like splitting 10s or making insurance bets, and you'll have the best chances.
4. Live Keno, The Big Six Wheel or Wheel of Fortune are your worst bets.
Basically Keno is a lottery and the wheel is a carnival game. Both boast odds that are not in your favor.
5. Avoid Horn Bets and Hard bets.
A horn bet is a one-time roll with a bet split between the numbers 2, 3, 11 or 12. You'll find these in the center of the table and they are also called "Sucker Bets" for a reason. The house has the edge on both types of bets.