7 Secrets and Tips of a Cruise – Save Time and Money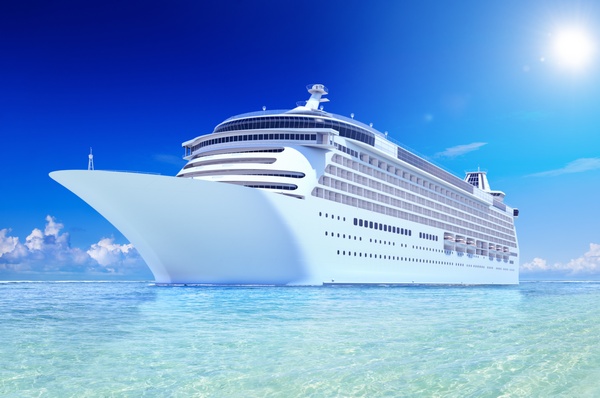 Cruising can be the ultimate way to relax and unwind on vacation. Someone else does the driving and there are no arguments over what to eat or how to hunt down a restaurant. To save time and money, use these 7 secrets and tips while on a cruise.
1. If you forgot your anti-nausea medication and get a little seasick, inquire with room service. They will bring you bland crackers and can get access to free meds from the purser's desk.
2. Those little vendors selling specialty goods like fancy coffee, ice cream, and pastries, will charge you extra for indulging on the side. However, there is often a free version served on the buffets. It might not come in a Ben and Jerry's ice cream tub, but it's usually the same thing just free!
3. Snag discounts by booking services, like a spa treatment, on the first day or last day of your cruise.
4. Ordering drinks in bulk is better if you don't take advantage of the drink packages. Beer drinkers should inquire about splitting bucket – a souvenir bucket is packed with ice and 5 or 6 frosty brews for you to share…or not. Wine drinkers can buy their beverages by the bottle and take whatever they don't drink back to their room or save it for dinner later.
5. If you want to try one of the on board specialty restaurants, skip main dining room and buffets the first night of your cruise. The first night of cruising tends to be the easiest day to get reservations. As a bonus, some lines offer discounts or special incentives if you book a specialty restaurant reservation on the first night.
6. It's standard practice to board your cruise ship hungry and descend upon the buffet while you wait for your room to be prepared. However, the other 2,000 passengers always have the same idea. Ask a crew member if any extra rooms have been opened up to accommodate the rush. You'll often find special buffets have been set up to deal with the influx of hungry passengers. You will get a quieter atmosphere and less picked-over offerings.
7. According to Yahoo, their surveyed Cruise Critics will leave drink vouchers or unused coupons in the room Bible.