Pamper Yourself at Hotels and at Home With These Gilchrist & Soames Beauty & Bath Products – We LOVE Them!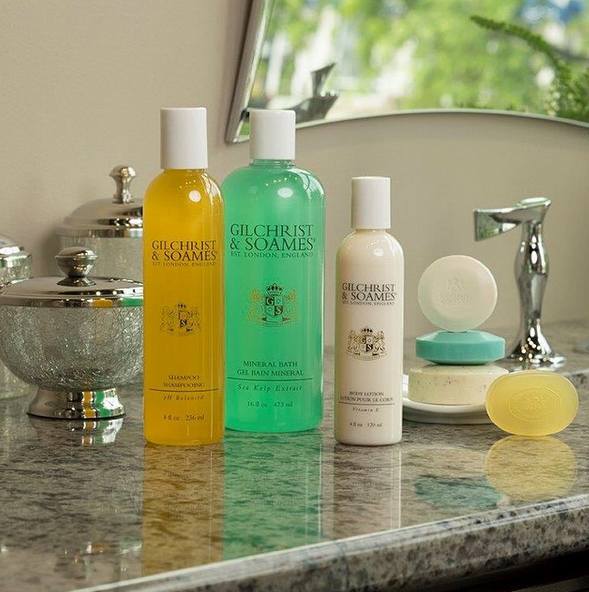 When you travel as often as my family and I do – you start to take notice of the toiletries that are provide for you in your hotel bathrooms. Believe it or not, those mini bottles of shampoo, conditioner, soap and other hygiene products are not all the same! Over the years I have come across dozens of different brand of soaps in my hotel bathrooms – but Gilchrist & Soames is by far the best.
I am so obsessed with Gilchrist & Soames' cosmetic-grade toiletry collections that I have even been known to request extra during my hotel stays. At one point I even offered to buy some from the hotel so that I could take them home with me! That's when a kind hotel employee gave me some exciting news and sent me to the Gilchrist & Soames official website – you actually can purchase their toiletries for your home! Apparently, you don't have to stay at hotels and hound their poor staff for extra!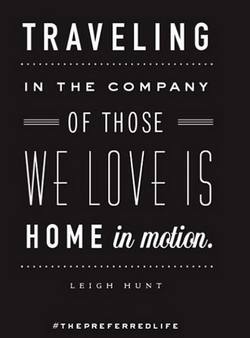 Gilchrist & Soames has so many products to offer, basically anything you could ever possibly need in your bathroom, you can purchase on their website. From shampoo, to conditioner, body soap, hand soap, body lotion – you name it and they got it! And, these aren't your typical hygiene products, they are top of the line.
At the Hotel Experience trade show in New York City on November 8, Gilchrist & Soames made an exciting announcement – they unveiled four new collections: "Royal Collection," "Shade Collection," "GUILD + PEPPER," and the "Stem Collection." I was lucky enough to score some samples of their new products – and they did not disappoint.
I'm a fan of earthy and natural scents and products, so the "Stem Collection" was by far my favorite. The soap from the "Stem Collection" smells phenomenal and is made up of cooling cucumber water, juicy melon dew, white tea and teakwood. Seriously, it smells almost good enough to eat – but also has a hint of freshness to it, which I love.
The "GUILD + PEPPER" collection came in at a close second for me. The scent of the soap was a bit masculine for me to want to use on a regular basis, but if I passed a man in the grocery store that smelled like the sophisticated soap – I might just follow him home.
There is nothing dark or shady about the "Shade Collection," actually quite the opposite. The "Shade" soaps are bright pastel colored and light and airy. If you are shopping for hand soap based more on the packaging and outside appearance and how cute it will look on your bathroom sink – then this is most likely the product for you.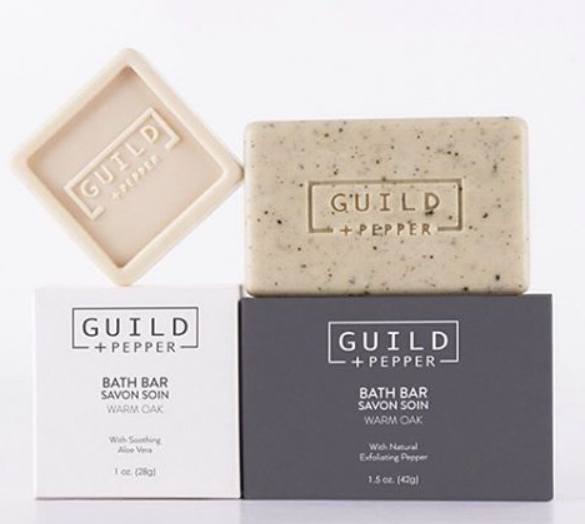 Gilchrist & Soames was established in London, England – and the "Royal" collection honors the amazing company's roots. If I were to even use the bathroom at a Palace (which I don't see happening in the near future), I would expect to see these chic bottles of soap on the counter. The "Royal" collection is definitely fit for that of a King and Queen.
The new collections is available for consumer purchase later in 2016, but you can hop on Gilchrist's website to check out their products in new packaging, BeeKind, London and more. If you are interested in any of Gilchrist & Soames high-class toiletries and hygiene products, then head over to their official website and check out their amazing collections. Also, if you are by chance a hotel-owner and/or manager and are looking to score bonus points with your guests – I highly recommend putting Gilchrist & Soames products in the rooms. I have actually been known to choose a hotel for the soul reason that they have Gilchrist & Soames shampoo waiting for me in my room.
Disclaimer: Compensation was not provided for this post, Gilchrist & Soames kindly provided samples for review purposes.  All opinions are my own.