Things To Do In Miami With Kids – Museums, The Zoo, and the Seaquarium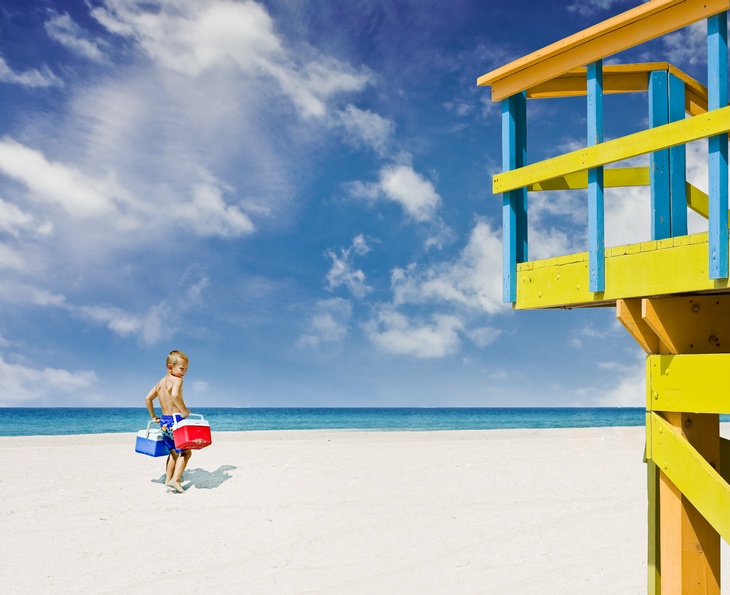 Heading to Florida on vacation is one of the top destinations for families, and these tips for what to do in Miami with kids will make yours a great vacation. Kids will love the great beach town with wonderful food, sun and plenty of water sports. Adults will love the food, night life and the fact that their kids can have fun while in Miami with them on vacation.
What To Do In Miami With Kids
Miami Beach Boardwalk: The boardwalk is a great place to take a walk and take in all of the culture of the city for free. Shopping, food and of course the beach are only feet away, and this boardwalk makes it easy to get kids back and forth from your hotel to the beach with ease.
Related: Best Cities for Solo Trips and 5 Reasons Traveling While Single is Better
Miami Children's Museum: Hands on interactive fun is perfect for those days when everyone just wants to head inside out of the sun for awhile. The Miami Children's Museum is a great choice that will give kids tons of fun educational activities to do.
Miami Science Museum: This is a great choice for another fun indoor adventure. Not only do they have great exhibits, but there is a phenomenal planetarium in house that will give you amazing views of the stars all day long. There are amazing animal exhibits along with space and science exhibits to teach while entertaining your kids for hours.
Gold Coast Railroad Museum: For the train loving kids and adults, this is a great museum to visit. With large and small trains of all kinds on hand to explore, children will love being able to check out one of their favorite things. Model trains to ride on trains this is a great place to spend an afternoon together.
Related: Extreme Vacations: Survival Adventures
Zoo Miami: Every kid loves visiting the zoo, and Zoo Miami is a great choice. With all of your favorite feature animals abounding, this zoo is a great place to teach your kids about conservation. Not only is Zoo Miami a great fun place to visit and see the animals, they work tirelessly to prevent extinction of species.
Miami Seaquarium: If sea life is more your thing, this is the best place to visit. From a killer whale show to fun tricks with dolphins this is a great fun place to spend an afternoon with your kids learning, exploring and watching animals do amazing tricks and feats in the water. This is one of those places where you can enjoy a day walking around the area and learning, or you can choose to upgrade your pass and get hands on with some of the animals.
When you are trying to figure out what to do in Miami with kids, look no further than this list. Miami is much more than a coastal party town. It is a great family friendly travel destination.