World Elephant Day – Help Save Animals with National Geographic Mission: Animal Rescue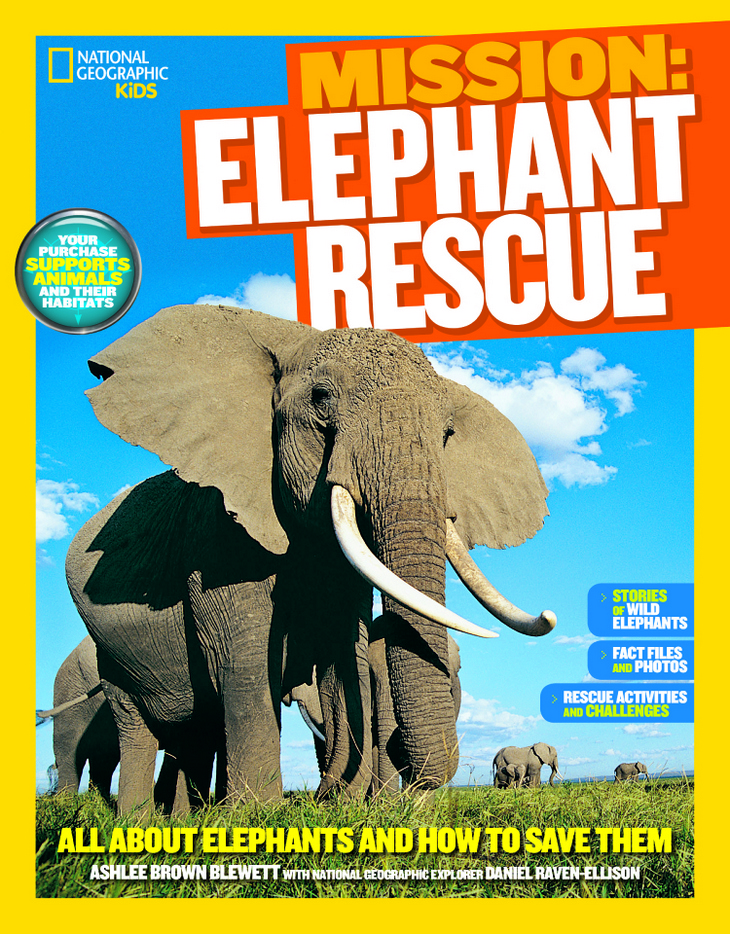 August 12 is World Elephant Day, in honor of the big day which celebrates one of the biggest mammals to still grace our planet, we are helping bring attention to National Geographic's amazing Mission: Animal Rescue. Like many of the majestic animals roaming our planets, elephants are in serious danger of becoming an endangered species and possibly even extinct.
National Geographic's Mission: Animal Rescue Program gives kids and their families insightful information on how they can help protect their favorite animals and their habitats, including elephants. The rescue program contains a slew of information and different tasks that everyone, even kids, can complete to contribute to saving the elephants. And, what better time to start making a difference than on World Elephant Day?
As you all know, the kids in my family are started on National Geographic books at a young age – and we swear by them. There truly is no better way to educate your children and broaden their minds, all while getting them excited or passionate about learning. And, to be honest National Geographic books are really the only books that my kids will read willingly because of their amazing and life-like photographs.
When I took my nephew to the zoo last year, he fell in love with the elephants. Seriously, we had to bribe him to get him to leave – and now his bedroom is full of stuffed elephants and elephant themed décor. For his last birthday I ordered him the book National Geographic Kid Mission: Elephant Rescue, and he has been obsessed with it ever since. Not only does he now know every single thing there is to know about elephants – but now he is in his own personal mission to save the magical creatures after learning that they are hunted by poachers for their ivory tusks.
Luckily, the National Geographic Kids Mission: Elephant Rescue gave my nephew plenty of information on things that he could do from home to make a difference. Since learning about the Elephant Rescue Mission, he has been working on his own petition to save the elephants – and granted it could use a few rewrites, but his heart is definitely in the right place.
If you too have an elephant crazed kid, which I'm learning actually is not uncommon and the gentle giants seem to have the power to mystify youngsters, then I highly recommend heading over to National Geographic's website and picking up their book on Elephant Rescue. Ever since my son got this book – he totes it around with him everywhere and is constantly working on new ideas to save the elephants. Luckily the National Geographic Kids books are always amazing quality and are built to withstand the tests of time, and the tests of kids in elementary school. The 107 page book is intended for kids 10 and up, but my nephew was so determined to read it that it actually improved his reading skills and he is now reading a few years ahead of his grade level.
In honor of World Elephant Day, everyone should take some time out of their day to head over to the National Geographic Kids Mission: Animal Rescue page and learn what they and do to help save the elephants. You can also pick up a copy of National Geographic Kids Mission: Animal Rescue, or check out this Mission Animal Rescue Fundraising Kit for tons of information. Need a little inspiration? Try printing out these Downloadable Mission Animal Rescue Posters
Disclosure: I am part of the National Geographic Kids Insider program. I receive special perks as part of my affiliation with this group. The opinions on this blog are my own.