Single Traveler – Solo Trip Tips for the Newly Single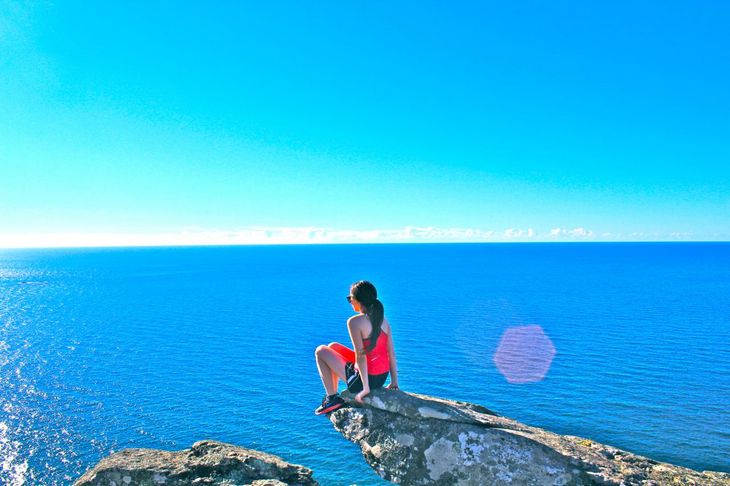 Marriage, relationships, friendships, and even family change. Life happens and goes on in what can seem like a cruel fashion. Standing on your own, single, can be a challenge, but it can also be an opportunity to be completely you and find happiness in yourself. So, don't be afraid to be a single traveler. Revel in it and enjoy your solo trip with these tips for the newly single.
Set The Mood
While I adore Adele, her voice is the vocal equivalent to butter, her songs make me want to curl in a blanket fort littered with Cheeto crumbs and a well-worn copy of 'Bridget Jones's Diary,' while singing 'To Make You Feel My Love' to my cat. Line up a playlist of songs and music that will spark your wanderlust and thirst for life.
Enjoy The Perks
Often, amusement parks offer single rider lines which cut wait times significantly. So, while those couples reveling in how in love they are wait 3 hours to ride 'Harry Potter and the Escape from Gringotts,' you can ride it several times over and still have time to grab a treat at Florean Fortescue's Ice Cream Parlour.
Related:Getaways to Mend a Broken Heart and Celebrate Being Single
Be Aware of The Single Supplement
Just as there are perks to being a single traveler, there are downfalls. Tours and cruises are the main culprits to watch out for in regards to the single supplement. Often, you'll find that the price for a single room is significantly higher than if you were traveling with someone else. These travel outlets can gouge single travelers to make up for the fact they are making less money on your solo adventure. So, price check your trip and find a single-friendly hotel or operator.
Dine Solo
Dining can feel like you are standing in the spotlight all alone. It doesn't have been a negative experience. If you are feeling self-conscious, grab a book to enjoy while you wait for your meal. Even better, get social and sit at the bar or counter. Booths tend to offer more privacy, but if you are willing to embrace the solidarity and accept the beauty of singledom, you'll find something greatly rewarding in dining alone…you might even find another solo traveler to bond with.
Related: Best Cities for Solo Trips and 5 Reasons Traveling While Single is Better
Be Safe
Solo travelers can be an appealing target for thieves and predators. Use these solo traveler safety tips to make sure your trip is a dream and not a nightmare.
*Have someone that you check in with on regular basis. Use a unique code word to ensure you are safe if you opt to do text checks.
*Have copies of important documents in a safe place like an email or Dropbox.
*Stay in open, public places especially at night.
*Trust your gut. If you get a weird vibe, seek out a safe place.
*Try to blend out. Standing out with flashy jewelry or looking like a tourist with your nose in a guidebook wearing a souvenir will make you a target.
*Never confirm you are alone. Even if you meet another solo traveler, don't confess you too are by yourself. Make up meetings with friends, family, or other group travelers.
Above all, avoid feeling sorry for yourself or wallowing in a breakup or loss. A solo trip is an opportunity to find out who you are and what you can accomplish on your own.