Viking Ocean Cruises Adds Second Ship To Its Fleet – Viking Sea Embarks on Maiden Voyage
Great news cruise fans! Viking Ocean Cruises has added a second ship to its fleet. The Viking Sea has finally embarked on her maiden voyage. The ship made the trip from Istanbul to Venice. From there, Viking Sea will make its way through the Mediterranean and into the Atlantic where the ship will be officially christened on May 5. The vessel will enjoy a christening in London's Thames River in Greenwich.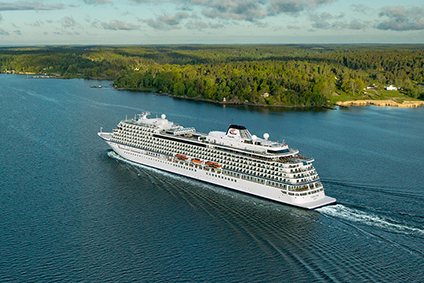 The first season of 'Viking Sea's voyage will explore itineraries in Scandinavia and the Baltic, as well as the Western and Eastern Mediterranean. "Too often in recent years the most talked about ships have been the biggest ships. It is our view that some cruise lines have focused too much on building bigger ships and not enough on helping guests connect with the destination," said Torstein Hagen, Chairman of Viking Cruises. "We have created ocean cruises that put the destination at the center of the experience, with smaller ships that are smarter in design. As our second ship sets sail with her first guests we look forward to introducing more travelers to the unique way that Viking does ocean cruising – a style of cruising that was inspired by our experience and success on the rivers."
The ship is categorized as "small ships," but rest assured there is plenty of room. Viking's ocean ships have a gross tonnage of 47,800 tons, boast 465 cabins and accommodate 930 passengers. It's the best of both worlds which provides, spaces, amenities, plenty of adventure, but on a more intimate level that won't leave you fighting through crowds.
The Viking Seas is equally as beautiful as it is practical. It was designed by experienced nautical architects and engineers, including the same interior design team responsible for the award-winning fleet of Viking Longships. Ample amount of light easily slips into the boat that is filled with modern Scandinavian décor. A glass-backed infinity pool cantilevered off the stern offers unobstructed views. In addition, indoor-outdoor spaces offer more options for al fresco dining than any other vessel in its class. If you want to soak up some sun, enjoy the huge windows and skylights along with a wrap-around promenade deck that embraces a bygone era of classic ocean liners.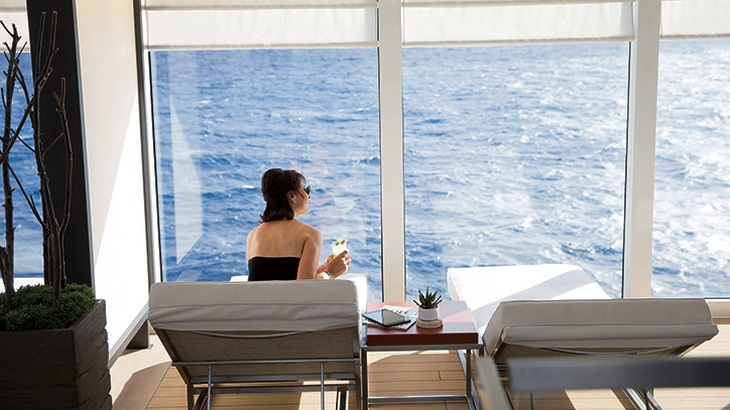 As for adventure and fun on board, the cruise is designed for discerning travelers. Viking offers guests "the thinking person's cruise" as an alternative to mainstream cruises. The Viking Difference is providing guests with extraordinarily well-designed cruises that bring them closer to the cultures of the world. Itineraries are designed for maximum time in port, often with late evenings or overnights, so guests can experience local culture at night or evening performances.
From local experts giving interesting lectures to dining option that embrace the concept of food being a cultural experience – there is something for everyone. Don't forget that every cruise fare includes a guided excursion in each port, Viking's optional excursion program was designed to provide guests with enriching experiences that go beyond the iconic and expected.
Beyond the news of the Viking Sea's maiden voyage, the line is offering a great deal! From now through April 30, 2016, Viking is offering U.S. residents 2016 Special Savings and 2017 Early Booking Discounts with 2-for-1 pricing on cruise departures and up to free air.
Images Via Viking Ocean Cruises