Visiting Bay St. Lawrence, Cape Breton Island, Nova Scotia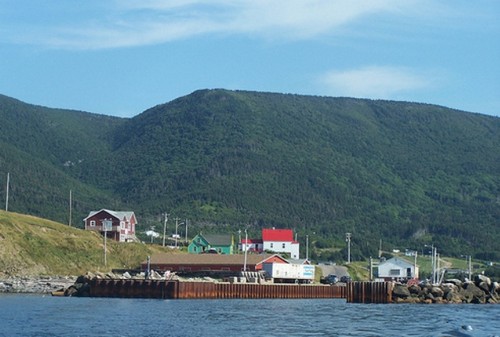 At the northern tip of Cape Breton, Nova Scotia, Victoria County lies the small rural fishing village of Bay St. Lawrence. If you want to experience some of the most spectacular scenery you have ever seen and meet some of the friendliest people you will ever encounter then this is the vacation for you.
The area has a heavy emphasis on its Scottish Gaelic heritage with events such as the Celtic Colours Festival, held each October, as well as promotions through the Gaelic College of Celtic Arts and Crafts. Many of the residents of the tiny village descend from families that have lived in the area for five generations or more since the 1850's.
We flew in from Montreal to Halifax and connected from Halifax to Sydney. From Sydney we rented a car and drove about 4 hours on the Cabot Trail to the Bay. Of course you can make the drive more quickly but between the many breathtaking lookouts and viewing points, as well as the wonderful little shops along the way selling tasty food and lovely arts and crafts, our trip took longer. Let me start by saying it is the "drive of a lifetime." Nowhere else in the world have I experience the spectacular beauty, the rugged and breath-taking scenery at every twist and turn in the road.
Along our drive we saw many bald eagles and other birds of prey and at one point had to stop the car to let a family of partridges cross the road. When we got down to Bay St. Lawrence we stopped in the Bay St. Lawrence community center for lunch at their well-appointed tearoom. The atmosphere was friendly and everyone made us feel like we were part of the community. The food was hearty and delicious and during our 7 day visit we lunched here at least five times.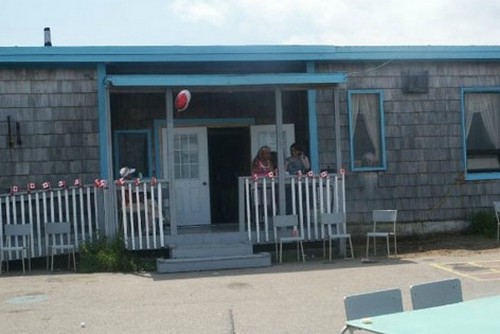 There are so many things to do in the area but sightseeing and outdoor activities, like camping, hunting and fishing, hiking are the specialties – something for everyone. Whale watching is a popular event. The warm waters off the Top of the Island are the summering grounds of an impressive variety of whales. Minkes, pilot whales, fin whales and humpbacks, as well as the occasional pod of belugas. A whale watch we tried when we were in the area was Oshan Whale Watching, run by Captain Fraser, from a five generation family of seaman – we highly recommend the tour. To find out more go HERE!
Music and festivals are an integral part of life in many communities throughout northern Cape Breton Island. Opportunities to experience various types of live music present themselves in many ways all year round. We were fortunate enough to attend a lobster dinner at the Firehouse in Bay St. Lawrence and Fiddler Dwayne Cote and Hilda Jennings provided the entertainment for the evening. There was amazing music, great food, and lots dancing for everyone. We had a lot of fun and we were even encouraged to try square dancing which we did with mixed results – LOL! An evening to remember!
We stayed at Amy Fraser and Kevin MacKinnon's home (they are my cousins) and this provided the opportunity to learn about the local folklore, community issues, and customs in a manner we otherwise might have missed. Their hospitality was second to none we have experienced anywhere. Amy and Kevin and their wonderful children, Danielle and Karl, seem to have more friends and relatives visiting on daily basis than most city dwellers have in a month! We got to meet people who have been in the Bay all of their lives and others who chose to settle there for its wild beauty and honest way of life.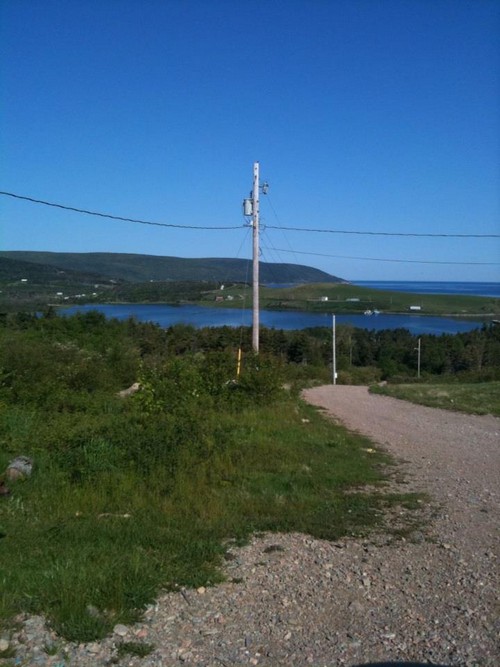 If you don't happen to have close relatives in Bay St. Lawrence there are several lovely places to stay locally as well as camping for those who like sleeping under the stars (with Moose and Bears!!) Check in at the community center for accommodation details.
If you are a fan of hiking there are trails ranging from easy to difficult. In Bay St. Lawrence there are some of the most scenic day hiking experiences in North America. Local tour operators offer guided half day and full day hikes into these areas, and add to the tours local commentary relating to the history, culture, wildlife and anecdotes of the area. These operators select their routes based upon the interest level and fitness of the group.
Come to Bay St. Lawrence – the beauty and pristine natural conditions, the pure air and water, the starry nights, and warm local flavor will charm you as it has us.