Best Dollar Store Toys to Keep Kids Occupied While Traveling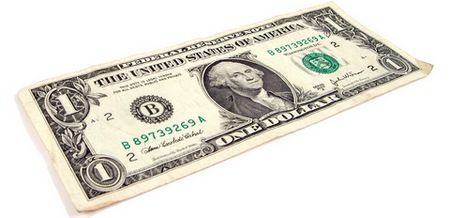 The sentiments "ARE WE THERE YET?" and "I'M BORED!" are uttered at least once per child on every trip. The truth is that is nearly impossible to keep kids occupied for the entire length of a road trip or long flight. Delays are inevitable and so is boredom.
To keep your tots happy, try these affordable finds to keep everyone busy and happy.
1. Blow Up Beach Ball – This was the best buy I have made when it comes to travel friendly entertainment for the kids. I love that it compacts down to save precious space in your carry on or purse. Blow up the ball and have your kids toss it back and forth while they wait to board or have a quick game in the gas station parking lot when you stop to fill up. I find getting them out of the car and moving at every opportunity really helps.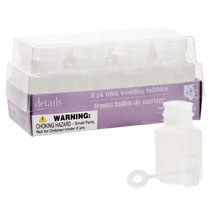 2. Bubbles – I always have a couple of these tiny tubes in my purse. I have busted them out at restaurants, doctor's offices and the grocery store. Here is the key – buy the 8 pack you usually find in the wedding section! They are the perfect size to avoid liquid issues at the airport and you can pack one for each kid without taking up tons of space. Also, when they spill (and they will) it is less messy.
3. Glow Sticks – These are great for road trips. I avoid them during flights because I don't want to cause any alarm or issues. Bust these out when it is getting dark and you instantly have a lightsaber or magic wand. Some stores offer options that are in fun shapes or let you twist them into necklaces too!
4. Silly Putty – Here is something I learned quickly when it came to Silly Putty – it isn't nearly as messy as Play Doh. Older kids seem to have the dexterity/awareness to prevent Play Doh from becoming a mess of tiny brightly colored ninjas impossible to pick out of clothes and carpet. However, I tend to err on the side of prevention and go for Silly Putty. You can usually find "Party Packs" of both offerings, but I strongly recommend putty verses dough.
5. Wooly Willy – Do you remember these?! I used to play with these and your kids will get a kick out of the retro toy. Tell them you used to play with them and you'll feel really awesome when your kids asks, "Where is the 'on' button?"
6. Chalk Boards – I often come across these in my dollar stores. Sometimes they have princesses or Winnie-the-Pooh on as a boarder, but this is a great option that can replace bulky crayons, paper and pencils.
7. Balloons – Need I really say more? Everyone loves balloons and, in a pinch, they can become water balloons for added fun.
While you can really find some great deals at the dollar store, you might want to AVOID these…
Crayons – Most school supplies can be found at a better price point at larger vendors like Walmart. Plus, the quality is always a problem for my family. They break or are too waxy with low pigmentation.
Baby Toys – Avoid these as dollar-store toys may have unsafe levels of lead and phthalates, which are a class of chemicals found in soft plastics.
Batteries – Aside from the fact they may be prone to leakage, most sell carbon-zinc batteries which are less efficient than the alkaline variety.
Medications – Consumer Reports warns that aspirin and other medications may be left on the shelf past their expiration dates. It also points out that some labels may not say where the medicine was manufactured.