Cruising With an Infant or Toddler: "Practical and Rewarding"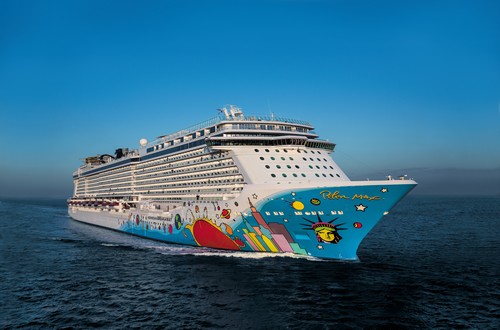 Traveling with children can be an extreme undertaking; however, just because it can be both a challenging and daunting experience doesn't mean you should limit your travel plans or even rule out traveling altogether! There are definitely ways to make it work and, if you and your baby are looking for an epic adventure on the high seas, then we have some great tips for you to make a cruise work for your family.
Important things to know for the sake of planning:
Many cruise lines do not allow diapers, or swimming diapers, into their pools areas. While this might seem to be an inconvenience, you should really only be worried about this if, 1, you plan on taking a cruise to a warm destination (e.g. Caribbean, some European ports of call, etc.) and, 2, if you even care about your baby splashing around in the water. There are a few cruise lines that offer baby splash pools, which do allow diapers, so just check out the specific cruise ship's requirements should you be concerned about baby's water time. (Unless you want him to be the next Michael Phelps, I suppose Baby could handle a week out of the water, don't you think?).
Bathtubs, oftentimes the most preferred way of bathing a baby, are not readily available on board. Bathtubs are a bit of a luxury in most ships and reserved for the most fancy of suites. Some cruise lines, such as Disney, do offer bathtubs in most-if-not-all rooms, as its their number one goal to cater to families, so consider checking out a cruise with them if you don't want to bath your baby in a shower (which are incredibly small).
It might be nice to spring a few extra hundred dollars to upgrade to a room with a balcony. Most inside cabins can be dark and dull and, should Baby need access to some private sea air, then you'll be able to accommodate him/her. Sea sickness usually isn't an issue for most people, but it definitely is for some. If your baby is prone to motion sickness of any kind, having this easy access to fresh air might be advantageous.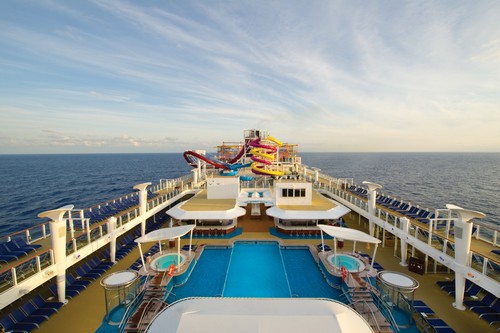 CHOOSE the right cruise line:
I suppose a family can make any cruise line work for their situation, but here are a list of the most (proven) family friendly lines: Disney Cruise Line, Carnival Cruise Lines, Royal Caribbean International, Celebrity Cruises, Holland America Line, Cunard Line, Norwegian Cruise Line, and Princess Cruises.
If you do have a very young baby, I'd suggest booking with one of these lines. While you and your family might be comfortable on any type of ship, not all ships "attract" families with children. In other words, you wouldn't want to feel out of place with a crying baby and run the risk of being told off by two Old Pool Men who "Just want to finish their John Grisham book! RAWR!"
Pack accordingly!
While your baby will certainly have items specific to his or her needs, we suspect that you'll definitely need the following things: Formula/Bottles, baby food, diapers, wipes, any comfort care items. Don't forget those things!
Plan accordingly!
After you book your trip, make arrangements with your cruise staff. Make sure to reserve your crib, dinner seating, ask about laundry facilities (Baby is messy, remember?), and get a stroller sent to your room. You may be asked to put a deposit down for certain items, but chances are certain things and amenities will come complimentary with your booking.
These are just a few of our tips for planning a cruise with your Happy Baby. While there's no one right way or method to travel with a lil' guy or gal, there are certain things you simply must take into account before hopping on a plane and going around the world. What are your tips and tricks for travelling with infants?