Fun Family Activity: Blueberry Picking At Quinn Farm with a Toddler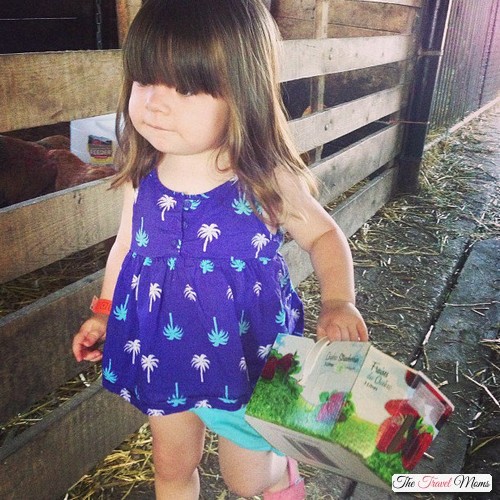 What is better than spending a fun, healthy day outdoors?   We were looking for the perfect activity and Daniel and I decided to take our daughter Ava blueberry picking at Quinn Farm.  Quinn Farm provides a wonderful family day out with a fun packed day of farmyard activities, visiting the animal barn, tractor rides and you get to pick fruits too.  Right now blueberries are in season, but it is almost the end of the season.  The admission for the farm is $13 and they give you a 3L basket to pick blueberries with.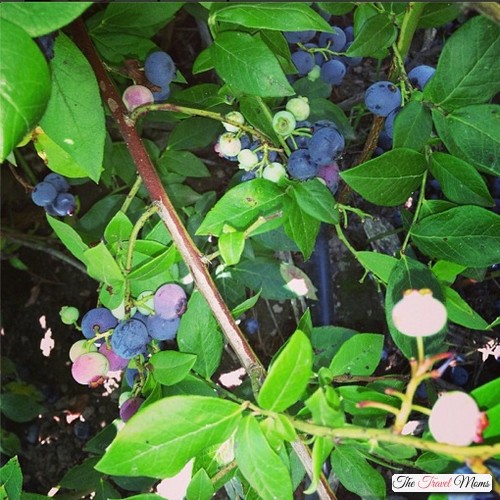 Not only did we go blueberry picking but we visited the farm barn which had pigs, sheep,chickens, rabbits, donkey, llamas, goats and horses.  Ava was not sure about the animals because this is the first time she has been to the farm.  Once she got over her amazement she was running around and especially loved the chickens and rooster.
The farm has a number of different varieties of blueberries, all of which were developed by MacDonald College in the 1980s.  We were very excited about getting to the our picking day.  Ava loves fruit of all kinds and she especially loves blueberries.  We love blueberries because they are good source of dietary fibre, vitamin C and vitamin K. They have very high levels of antioxidants.
We did not get the opportunity to go on the tracker ride, because it was unavailable when we were there.  So we walked to the picking area and it was so much fun looking for the berries.   Once I showed Ava how to pick she had a blast.  The only problem was that she ate more than she picked!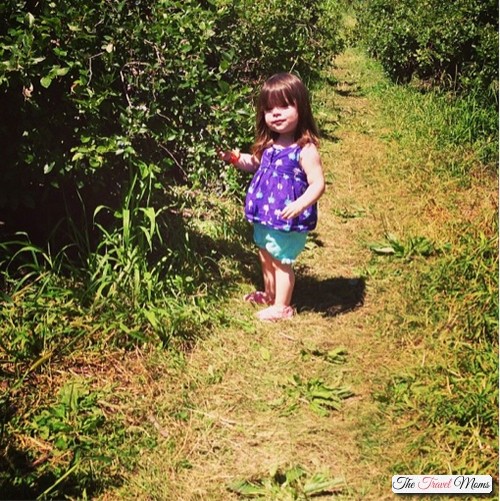 There is so much to do at Quinn farm you can make a fun family day of it.  At the end of your day you could head over to their Bakery Barn where they sell number of baked goods in their Bakery Barn which are baked fresh and made from produce grown on the farm.
To find out more about Quinn farm and their picking schedule, head over to the their website [CLICK HERE]