Monkland Village Festival "Great Family Fun" – Experience Travel Close to Home
Travel is not always going to faraway places or taking a road trip, sometimes travel can just be doing something new in your own neighborhood.  Travel is a state of mind that takes you away from the day to day – travel is not about distance, it's about a fresh open state of mind free from everyday concern and routine.
On August 22nd until August 25th, 2013 Monkland Village had their Monkland Village Festival.  The Festival is very popular and although this is the first one in six years the last festival drew 30,000 people over the four days.  The Festival expects this year to be even bigger than ever.  Montreal is a city of festivals and it is nice to see one so close to where we live.
Our family generally gets together every second Saturday and rather than go to a restaurant or have a BBQ we decided to head to the Festival.  We thought it would be a great way to spend the day together.  My husband and I live in Monkland Village so it would have been a short walk for us but we had to pick up our granddaughter and lead the other family members to the spot.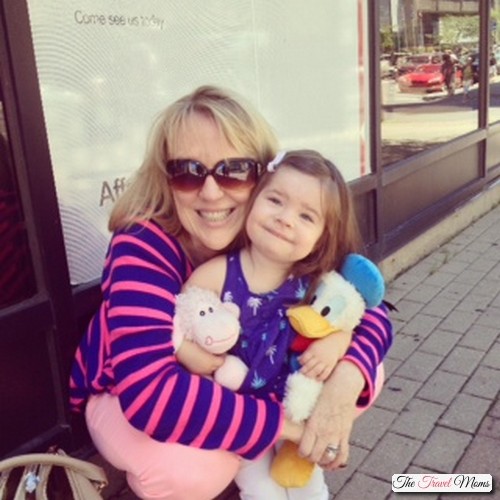 My sister, mother, brother-in-law and nephews headed over from the South Shore of Montreal.  Luckily the bridges crossing into Montreal were relatively empty so it only took them a 1/2 hour to meet us.  We were particularly lucky today because the weather was gorgeous, the sun was shining – a perfect day overall.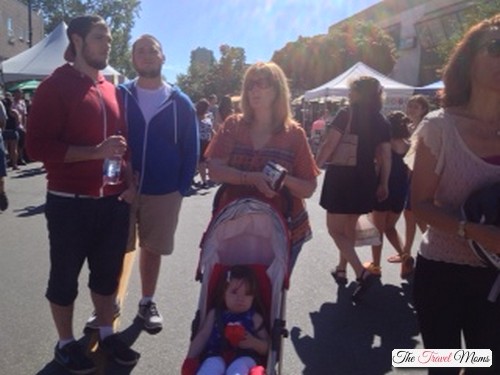 One of the great things about the festival was the food trucks.  Who does not like eating 😉 With the seven food trucks at the festival everyone got the chance to experience the flavours our wonderful street has to offer.  We made sure to sample many of the delicacies the trucks were selling.  Our favorite item was the porchetta sandwiches which we purchased from Landry & Filles.  They were so good we had to go back for seconds.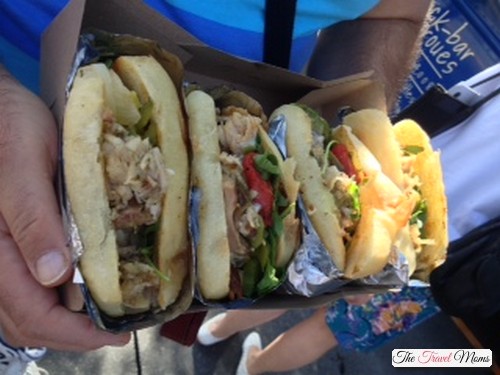 We then sampled the cheesy tater tots and they we absolutely delish!  For dessert we were fascinated by the fried cheesecake being sold at Le Cheese.  We decided to try it and we were not disappointed.  All I can say is YUM!
Not only was there plenty of food but there were multiple bands performing, activities including face painting for children, a dog parade and so much more.
The Monkland Street Festival was a great way to spend a family day together!  It was a travel experience right close to home.