Norwegian Freestyle Cruising Revolutionized the Industry: Hop Aboard a Ship and "Cruise Like A Norwegian"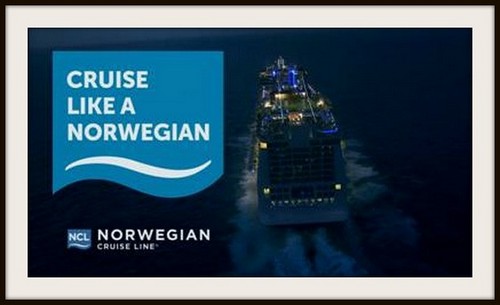 If you like to see a variety of places but don't like doing the, sometimes, mundane traveling in between destinations . . . then consider taking a cruise! A cruise experience gives people the option to see many different places and offers a great way to journey from place to place: your hotel moves! Norwegian is a great cruise line to try if you're a first time cruiser, as they offer a unique "freestyle" experience that is perfect for those who seek a more laid-back atmosphere that acknowledges travelers' desires for absolute freedom.
While some cruise lines will encourage people to get all dolled up for Formal Nights (where photographers bustle around snapping photos of you and your fancy-classy partner or family) or have strict guidelines for entertainment reservations, Norwegian is one of the only systems navigating the high seas that offers a "freestyle" cruising experience.
It's very easy to "Cruise like a Norwegian." Here's a bit more about the incredible experience you and your family might receive while aboard the ship:
It's your vacation and you should have the freedom to enjoy it on your terms. Dress up or down. Sleep in or catch a sunrise from your own private balcony. Take in some never-before-seen entertainment at sea. Even eat somewhere different every day of the week.

Freestyle Cruising offers a wide range of complimentary dining options included in your cruise price, and all available on your schedule. The freedom continues with entertainment for everybody. From Broadway shows, to adults-only clubs where you can dance 'til dawn, to supervised activities for kids and teens. When it's time to recover from the excitement, you can retreat to accommodations designed for the way you cruise.
Does this have you interested? Families or couples are sometimes afraid to try their first cruise because they have these preconceived notions that the experience will be very rigid, inflexible, and water-down their usual vacation flair. Well, with Norwegian, travelers shouldn't be apprehensive. On Norwegian, you can make your vacation into a dream vacation. All you have to pack is your imagination, an open mind, and a willingness to sail across the endless blue!
If you have any questions regarding cruising—on Norwegian or any other cruise line—hit up the comments section below and we'll answer them.