Number 31 Dublin, Ireland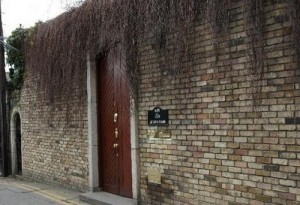 My husband and I stayed at the Number 31 in Dublin Ireland May 24 thru May 28, 2012.  The Bed & Breakfast is located at 31 Leeson Close | off Lower Leeson Street, Dublin 2, Ireland.
When we arrived we were pleasantly surprised at how nice and accommodating everyone was. Noel our host welcomed us with breakfast (and it was excellent) and helped us to our room.  Noel was friendly, helpful and extremely nice.
After the warm welcome, we had high hopes for the room. However I have to say for the price we are playing I felt the room was small and we are situated right at then entrance where people came in.
Other than that the location was perfect it is about a 10 minute walk to St. Stephen's Green  and the major areas of Dublin.
Would I stay again?  Yes, as long as we got a room that was larger.