Review: Hotel Ter Duinen Bruges, Belgium – "A Perfect Location"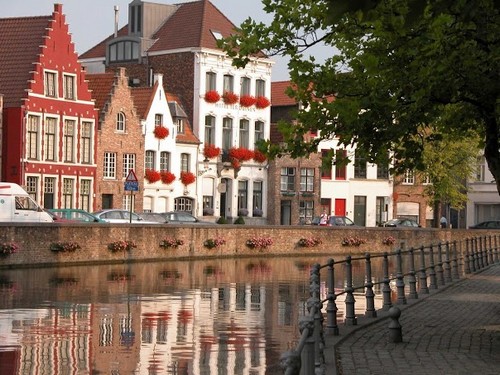 Between May 24th and May 27th, 2013 my husband and I traveled to Bruges, Belgium.  Before we left we looked at many hotels and finally found Hotel Ter Duinen, from the pictures we saw on Expedia it looked charming.  We paid $725 Canadian for our 3 night stay and we booked the hotel though Expedia.
We arrived in Bruges by train from Brussels and hopped in a cab.  The train ride itself was an inexpensive and unexpected pleasure – only 26 Euros (return) from Central Station Brussels and took just over one hour.  On the way, sitting on the comfortable and uncrowded second tier, we got to see the Flemish countryside and the city of Ghent.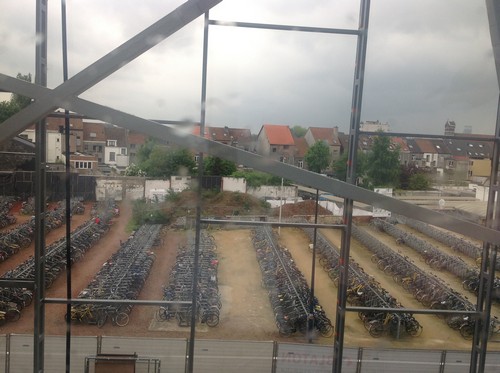 This travel necessity (no airports in Bruges and taxis cost from 350 to 600 Euros return) turned out to be a nice part of the trip – except for the fact that on the return leg the North Brussels stop has no elevator or escalator so you have to schlep your luggage up and down many stairs if you wish to exit the station! The hotel was close to the train station and a reasonable price by taxi, about 9 euros.  We arrived at the hotel early, several hours before check-in but the owner happily showed us to our room.  An unexpected surprise.
The hotel is family run, a husband and wife with plenty of staff assistance and they were both friendly and helpful.  We were provided with maps of the area and information on how to get into the heart of town – the central square which houses the famous belfry.  We were even able to pick up bus tickets from the hotel (which we never used, but they refunded us when we left.)
Our room was simple, clean and very cozy and right on the canal.  The view from our room was superb, and although we were right on the canal, it was quiet.  We had three wonderful nights sleep.  One of our main concerns was having access to the internet, because both my husband and I are writers, so internet access is essential.  The hotel provides free wireless internet and it was excellent, we had no problems doing some work while we were at the hotel.
Also provided in the cost of the hotel is a buffet breakfast.  The breakfast is delicious with lots to choose from – everything you would want.  The buffet included cereals, fresh fruit, a variety of cold meats, cheese, yummy jams, marmalade and breads.  As you take your seat you are also offered coffee, tea, fresh squeezed orange juice, a basket of bread/croissants and boiled eggs.
The hotel is just a short walk to the Square (approx 10 mins) and the views along the way are stunning.   We were happy to be away from the more touristy area and enjoyed our twice daily walk.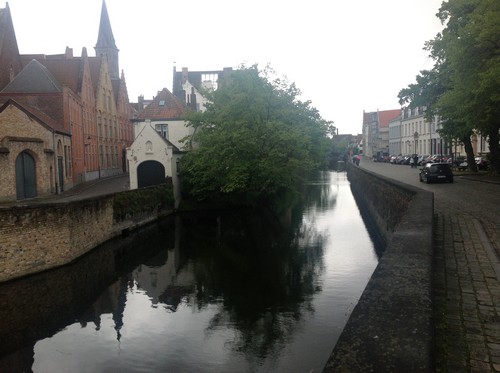 Marc one of the owners was very helpful and informative.  He suggested we take a tour of the canal by boat and gave us instructions on where to hop on.  We were very pleased we took his recommendation, the boat tour around Bruges canals was well worth it with stunning views. Not to be missed.
When we visit Bruges again, this is the hotel we would stay at.  We highly recommend this hotel to anyone who wants friendly and helpful staff, comfortable accommodations, and an excellent experience.
If you want to find out more about the hotel, you can visit their website, CLICK HERE …