Set Sail with Carnival Cruise Lines – 110% Certain you'll Love the Voyage!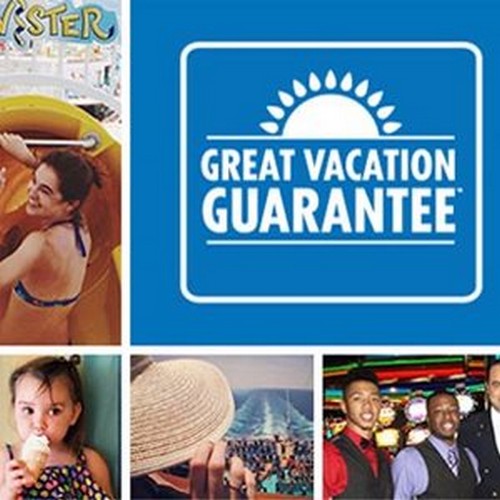 If there's one kind of traveling I absolutely love doing, it's cruising! There's a certain magic to cruising, wherein all your entertainment, dining, and relaxation is conveniently contained within a floating little world on the high seas. While most of my cruising has been done via Royal Caribbean, Princess, and Norwegian (all of which contain great ship lines, each with their own perks), Carnival offers a wonderful Vacation Guarantee that will entice many vacation goers.
Carnival Cruise Lines offers a 110% guarantee that you'll love cruising with them.  If for some reason you jump on board and you're not satisfied with the potential experience you're destined to have, Carnival will fly you home within 24 hours of your departure date; 110% of your fare will be refunded and customer service will make sure you get home safe and sound.
Here's a bit more about the fabulous bargain:
The Carnival Great Vacation Guarantee™ is the greatest guarantee you'll never need to use. If you're not happy with any 3–8 day Carnival vacation you take to The Bahamas, the Caribbean, the Mexican Riviera, Canada/New England or Alaska, just let us know within 24 hours of your departure. We'll refund 110% of your fare and our Guest Services will get you back to your home, free of charge. With no hassles and no questions asked. 
How great does this sound? We think it sounds pretty swell. You've got nothing to lose trying out Carnival! For more information regarding Carnival's 110% Guarantee, click here http://www.carnival.com/about-carnival/vacation-guarantee.aspx to read more. Have you been on any cruises over the course of your travels? If so, what did you enjoy most about them?