Top 10 Most Searched for Travel Destinations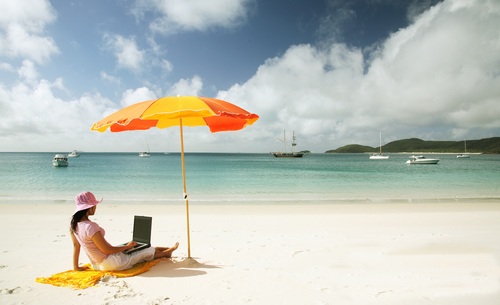 Yahoo released their list of the most searched for travel destinations. Using data from searches for hotels in specific areas, the search engine was surprised to find New York didn't even "crack the top ten."
In 2012, Paris, Las Vegas, San Francisco, Barcelona and San Diego rounded out the top five most sought after vacation spots according to a CNN report. This year, searches stateside locations ruled according Yahoo's list. It appears rest and relaxation wasn't the main goal for most travelers as the results feature some of the most party-friendly cities.
1. Las Vegas
2. Myrtle Beach
3. New Orleans
4. Key West
5. Atlantic City
6. Virginia Beach
7. Gatlinburg
8. San Diego
9. San Francisco
10. Santa Barbara
Bing reports that France was the hot spot, once again, in searchers in the United Kingdom. Paris often tops the list as the most researched city. One can probably thank its vast appeal to everyone including those looking for romance to those rabid shoppers. The home to the Super Bowl of style, Fashion Week, made it to our list for Best Shopping Cities.
1. France
2. Spain
3. Italy
4. Greece
5. The Caribbean
6. Hawaii
7. Jamaica
8. Croatia
9. Cayman Islands
10. Mauritius
If you are more for following travel trends, The Travel Channel also threw in their "Best Vacation Locations" list. Amsterdam, Caribbean, New Zealand, Oceania, United States all made the list with highlights in Gulf Coast, Christchurch, Dominican Republic and the Solomon Islands. Their mix caters to those looking for adventure or relation.
The recent economy climate seems to be unstable and has lot of us cutting corners wherever we can. Budget friendly vacations are a huge lure. Travel and Leisure has a list of cities that are easy on your wallet.
1. Kansas City, MO
2. Nashville, TN
3. San Antonio,TX
4. Minneapolis, MN
5. Memphis, TN
6. Salt Lake City, UT
7. Houston, TX
8. Savannah, GA
9. Austin, TX
10. Providence, RI
Did one of your favorite cities make the lists?