Top 5 Vacations Every Kid Should Experience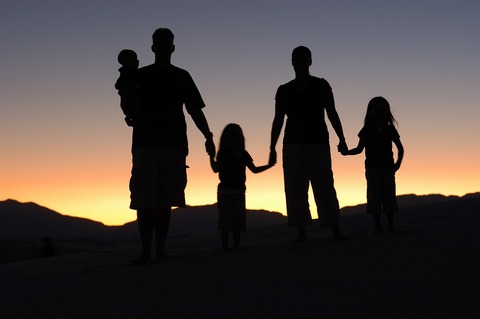 I recall my parents dragging me on a trip to the east coast to see my aunt, who I adore, in my tweens. I didn't want to leave my boyfriend at the time, nor did I want to spend ten hours in a car to see some giant cracked bell.
I was obnoxious, but I am grateful that they took me – kicking and screaming – to see something beyond the corn and beans of my great state. Now, I love to travel and I can't wait to share the culture of America with my kids. (It sounds incredibly corny, but my reality tv is the History Channel. I'm that big of a nerd.)
*San Diego Zoo, California – There is something about the zoo that captures your interest. Perhaps it is coming face-to-face with an animal you won't find in your backyard that is exciting. The San Diego Zoo just has that extra dazzle with 4,000 rare and endangered animals waiting to peek at you too.
*Circus Circus, Las Vegas – I hate gambling. It makes me nauseated as I am such a penny pincher, but Vegas isn't just about gambling and bachelor parties. A good circus is a must-have experience and Vegas has Circus Circus. It is the biggest permanent big top in the world and features a hotel, rides, shows, mini golf and even laser tag.
*The Smithsonian, Washington, D.C. – This adventure is very kid friendly and it is comprised of 19 museums that you can pick and choose what appeals most to you and your family. If you don't have time to explore the entire area (it would take weeks), start with the interactive exhibits like "How Things Fly." Kids get paper airplane lessons and they get to experience a Cessna 150 up close. For pop culture fans, hit the National Museum of American History. The kids will get a kick out of seeing the ruby slippers from 'The Wizard of Oz' or Kermit the Frog.
*Ellis Island and the Statue of Liberty – Skip the craziness of Times Square in New York and go for this amazing experience instead. I don't mean to bash the area, my travels and listening to the experiences of others, the area is packed in a uncomfortable level, filled with peddlers trying to unload bootlegged DVDs and tons of chain restaurants you can probably find within 20 minutes of where you live. Basically, it is a tourist trap.
New York has many other must-see places, but the consensus among us mommies is Ellis Island. Think of the 12 million immigrants entered the U.S. through the country's first federal immigration station between 1892 and 1954. There is a possibility a family member might have been registered.The Main Building's computerized Passenger Record will let you and your family trace your lineage as far back as 1892. Even better…it's free! Of course, the trip out there will require a cruise to the island, but you can also check out The Statue of Liberty too! I suggest looking up Statue Cruises and start planning early.
*Walt Disney World Magic Kingdom, Orlando Florida – You can't make a list that has experiences every kid should have without Disney World. The happiest place on Earth is home to many family memories. I was lucky enough to go several times as a child and there truly is something magical about seeing your kid hanging out of the tram to get to the park yelling, "Don't worry Minnie Mouse! I'm coming!" that will make every over-tired tantrum worth it.