10 Easy Ways to Save Big at Disney World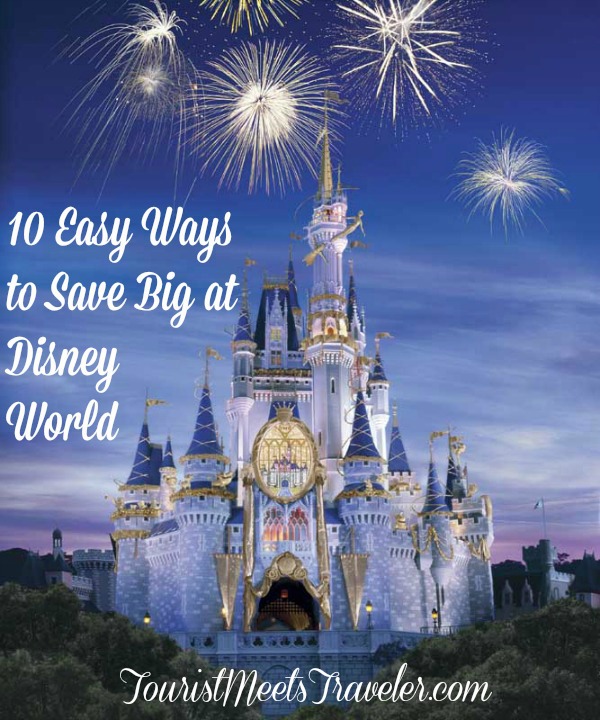 1. Shop Smart – Buy souvenirs like t-shirts, mugs, stuffed characters, hats, toys and stickers at retail stores like Walmart or Target before you get to the Magic Kingdom. This will save both time and money while inside the parks.
2. Avoid a Magic Kingdom O.D. – Be realistic about your Mickey Exposure. Yes, you are shelling out big bucks just to eat, sleep and play on your vacation, you might as well spend every day in the parks, right? I promise, if you schedule a free day that is not spent in a park you will save money and your sanity. Take in Downtown Disney, explore your hotel digs and the surrounding area or stroll down Disney Boardwalk. In my travels with three kids, there is such a thing as too much fun. Also, keep an eye on those vacation packages. Sometimes they book you tickets for every day of your requested hotel/flight arrangements. It would be silly to pay for a day in a park while you are in the travel process.
3. Disney Dining Plans – No thanks! – Think twice about those meal packages. Many will praise them and swear by the savings, but that depends largely on how your family eats. I have two grazing girls and two all-you-can guys to please. Plus, bookings made on or after June 17, 2013 will be subject to the upcoming price increase Disney is planning. Do some homework and look at the menu's of the restaurants that might interest you and tally up how much you might spend per meal. Compare that to offerings on the various meal plans. You might find it would be cheaper (not to mention more convenient).
4. Suite Deals – Don't rule out vacation homes. For a family of 5 or more, it is a must. Most hotels will only accommodate 4 to a room. So, bigger families are left buying two rooms or upgrading to a pricey suite. Often, you can find deals and discounts (especially offsite) condos, vacation homes and resorts that make some of those Disney "value" resorts look pricey. Currently, you can get an entire 2 bedroom home for around $160 per night while park adjacent hotels cost $100 a night for 2 double beds and a view of the parking lot.
5. Cook Up Some Savings – Speaking of food, consider staying at a hotel or resort with a kitchenette. I swear by this tip. The space and the ability to eat a meal or whip up a few snacks is worth every penny. Just run to a nearby grocery store and stock up on the essentials your family enjoys. If you don't have car with you, you can also take advantage of local grocery delivery services. On my last Disney trip, we made breakfast in our hotel room 4 of the 6 days. It saved us time and money. Groceries cost us about $38 for the week. Considering we averaged about $42 a meal (including tax, tip, meals and drinks) we saved over $150 plus it got us to the parks faster.
6. Free Fill Ups – Bring your own cups or refillable bottles to the parks. Part of the groceries we had delivered to our room was a pack of water bottles. There are water fountains around the parks to refill for free. An entire 12 pack cost about $4…about the price of 2 water bottles in the Magic Kingdom. You can also order a large cup of water for free at any Quick-Service restaurant. If you have to have soda, look into those mugs that come with free refills. Ask a Cast Member where you can find one.
7. Say NO to a Combo – Another food tip that will save you money is ordering a la carte. Combo meals rely on a entree (usually a sandwich of some sort) with fries and a drink. You don't need the drink because you have your water bottle and that mountain of fries is a greasy filler that you could easily split with someone else.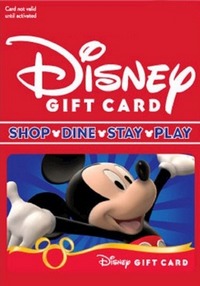 8. Save on ALL things Disney, including tickets! – Buy Disney gift cards with your Target REDcard. (It's a glorious offering that applies to the Target credit card or those who link their debit/checking account to a special REDcard.) I know it sounds odd, but the retail giant offers 5% of every single purchase. That includes gift cards. So, stock up on gift cards to pay for tickets, hotel stays, recreation, tours, merchandise and dining. Think of it this way…currently, tickets for 1 day in the Magic Kingdom for 2 adults and 2 children run about $400. Buy the gift cards to pay for the tickets and you will save $20! If you get your prescriptions at Target, you can also stack a 5% pharmacy rewards certificate with your 5% REDcard savings for even bigger savings!
9. Orlando Magicard – Get one! It's free and offers coupons and discounts to restaurants, dinner shows, shopping and entertainment. Even if you don't use it, it doesn't cost a dime to get. Also hit up those stands with flyers located in your hotel lobbies. They are often home to tons of coupons.
10. Don't Hop – Cut the Park Hopper option from your tickets. You will save a large amount of funds by eliminating the ability to go to multiple parks in a day. The appeal of hitting more than one park in a day might seem fun until you are waiting on shuttles, hauling bored kids around and wasting precious time. It is strongly suggested by most travelers to only tackle one park per day.