5 of the Best Family Hotels in Florida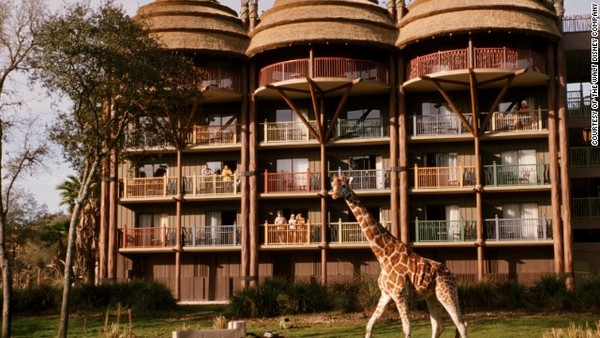 Florida is calling out to many of us as this winter weather seems to be refusing to leave like some unwelcome guest. Sandy beaches, sunshine and a high of 76 degrees has me envious and dreaming of flip-flops and poolside drinks.
Tourist Meets Traveler will be visiting Florida in October, so I have been scouting locations that combine luxury and family fun in The Sunshine State. Five accommodations stood out from the magnitude of choices.
Ponte Vedra Inn & Club – Ponte Vedra, FL
It's no surprise that Travel + Leisure readers voted this beach accessible property as their choice accommodations. The par-three golf course and abundance of tennis courts will keep everyone busy when you aren't thrill seeking at the parks. You can find everything from shopping to horseback rides along the beach along with kid-friendly activities that include dinner clubs, movies, storytelling, arts and crafts and pizza parties. A playground and summer camp are also offered for onsite fun.
Disney's Animal Kingdom Lodge – Lake Buena Vista, FL
Looking for hotel that is close to the Magic Kingdom, but feels like an escape from the tourist-infested waters? go for the safari themed deluxe resort. If you are going to spend a little extra on an onsite hotel, pick the Animal Kingdom Lodge. Tripadvisor ranked #34 of 328 in the area and it current sits at an 84% approval rating. The views of giraffes, antelope and other animals will be a refreshing relief from parking lots and souvenir stands. It is suggested you request rooms with the Savannah views.
Disney's Grand Floridian Resort & Spa – Lake Buena Vista, FL
Another Disney option is the Grand Floridian Resort & Spa. If you appreciate old world charm, but still want some Mickey Mouse influences, this is the place for you. It is strongly suggest by fellow travelers to splurge on the villas. The establishment has been undergoing a makeover, so call to check your dates with construction. (It's common practice to do most of the work during park hours of the off season, but if you are concerned – check first.)
WaterColor Inn & Resort – Santa Rosa Beach, FL
With slightly similar vibes to the Grand Floridian, the WaterColor Inn has more of an island charm with tones of southern comfort. Beach access, several pools, nature walks and craft activities for the kids, outdoor summer plays, paddle-boarding and kayaking are all available. You can wind down at night beachside bonfire or take in a movie inside a rustic boathouse.
Disney's Vero Beach Resort – Vero Beach, Florida
Two hours away from the Magic Kindgom, you will still find Disney touches. The Indian River County resort is tucked away from the crowds and a great way to detox from the park hustle. A Pirate's Plunge Pool Slide winds down into a Mickey-shaped pool and Tiger Lily's Children's Wet Play Area has a pirate ship, with water cannons and a mini water slide for children. A treasure hunt, craft time, archery class or an Un-Birthday Party will keep you and your family busy without the exhaustion.