Brand New Family Attractions for 2014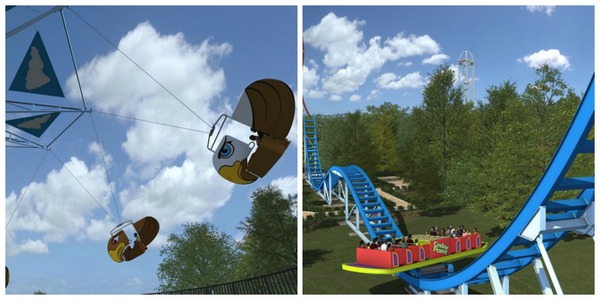 As the economy is seemingly bouncing back, the travel and tourist industry is growing at an annual rate of 6.8%. That makes it the one of the fastest growing sectors in the United States! Billions are being spent on food, accommodations, transportation and retail thanks to travel.
It appears the industry is booming and there are many main entertainment staples that are getting a makeover or are adding on to their offerings to entice tourists of all ages. So, if you are in the midst of planning your upcoming family vacation, make sure at least one of these new kid-friendly attractions is on your To Do list.
Cedar Point, Ohio – Pipe Scream and Lake Erie Eagles
The "roller-coaster capital of the world" is always adding some new ride that sends passengers on a thrilling adventure they will never forget. But, the highlight this year will be the The Gemini Midway that caters to families with younger thrill-seekers. Pipe Scream will rock and roll you on over 302 feet of track, flying 43 feet above the midway at 43 mph. Twist and spin on what's being called "the best of a roller coaster and a flat ride in one." The Lake Erie Eagle ride reboots a park classic with eight "eagles" suspended from arms 28 feet in the air. As the ride spins and the eagles are lifted into the air, riders will have the unique opportunity to control their flight experience. You can read up on Tourist Meets Traveler's recent trip to Ohio by clicking here!
Legoland, Florida – DUPLO Valley
Opening May 23, 2014, this area in the popular and expanding park will be perfect for those in the 2-5 age range. A train, a mini tractor ride, and a water play area will all be just for the little family members who sometimes feel left out. If you are bringing a even tinier tot, a temperature controlled indoor space with private nursing stations, rocking chairs, cell phone chargers, high chairs and even Wi-Fi will be perfect for taking a break.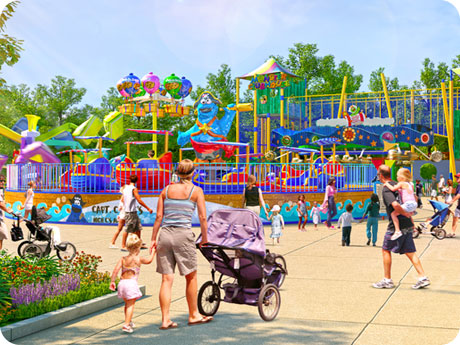 Sesame Place, Pennsylvania – Cookie's Monster Land
Cookie's Monster Land will open this spring and feature five exciting rides, a three-story net climb, and a soft play area for the park's youngest visitors. Captain Cookie's High "C's" Adventure is akin to a mini-coaster, Oscar's Rotten Rusty Rockets lets kids fly in trash can rockets a la Dumbo, The Honker Dinger Derby car ride, Flying Cookie Jars and the Monster Mix-Up which will spin families into a frenzy of fun. Elmo the Musical will also make its debut along with the revamped 1-2-3 Smile with Me! photo area.
Hersheypark, Pennsylvania – The Cocoa Cruiser
If your kids are roller-coast wary, this will be the perfect way to ease them into the experience. The helix-shaped track will cater to those 36″ to 42″ tall. Tea Cups and a Sweet Swing have also been added to ensure even the smallest of guests have a good time.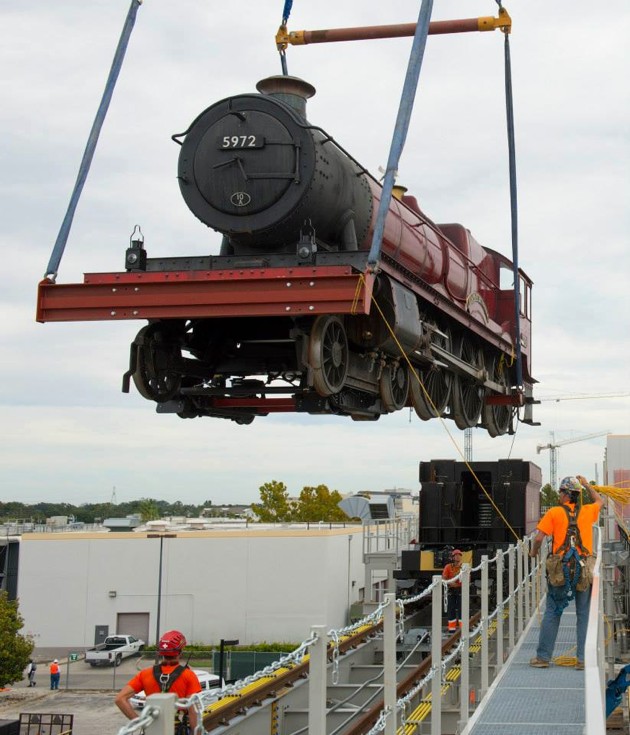 Wizarding World of Harry Potter Universal Studios Orlando – Florida
Tiny muggles and wizards alike can ride the Hogwarts Express. Details about the experience are still being well guarded, but this train is more than just a segway from Hogsmeade and Diagon Alley. We do know that several characters from the Potter series will be a part of the ride and the train has been replicated in great detail. You can read more about the Wizarding World of Harry Potter Expansion by clicking here.