Disney's Hollywood Studios Closes 'Studio Backlot Tour' – Will 'Star Wars' Replace It?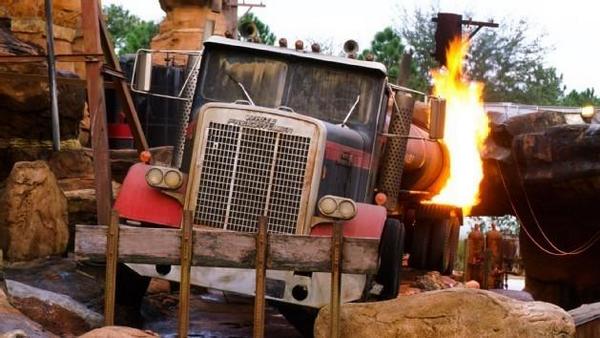 Disney has announced the closure of another classic. Say a quick goodbye to the Studio Backlot Tour. The area, which includes Catastrophe Canyon, will shut down on Saturday, September 27th, 2014.
This is the second blow to fans of the Classic Disney rides. The company also recently announced the closure and replacement of Epcot's 'Maelstrom' attraction in the Norway pavilion. It was confirmed that a 'Frozen'–themed attraction would take the iconic ride's place. The news didn't set well with the purists, but the demand for the Norwegian Princesses is something Disney can't ignore.
The Studio Backlot tour was one of the few remaining attractions from when the park opened in 1989 as Disney MGM Studios. The attraction mixed special effects like fire and floods in a rare peek at what it is like to make movies. Perhaps slightly dated, it was still a fan favorite.
The news of the quick closure wasn't accompanied by any hint of what would be taking its place. Most lean to the growth of the Star Wars area across the park. Disney has spent billions on acquiring Star Wars rights along with Marvel. However, Disney's portion of the graphic novels can't touch Universal's Islands of Adventure exclusive state rights in Florida or Japan. Anywhere else in the world – Disney owns it, meaning they can create a Marvel themed area in Disneyland, just not in any of the Disney World locations. So the chances of the Backlot being made into a superhero-themed area are zero…unless Disney buys out Universal's rights. (That won't happen unless a check with a large number followed by an even larger amount of zeros behind is cut.)
The success of the 'Cars' area shouldn't be ruled out either. Radiator Springs would be easy to work into the current backdrop of Catastrophe Canyon.
But, smart money would be on Star Wars as multi-movie reboot is just over a year away.