Easy Food Swaps and Tips to Cut Calories and Fat Without Sacrificing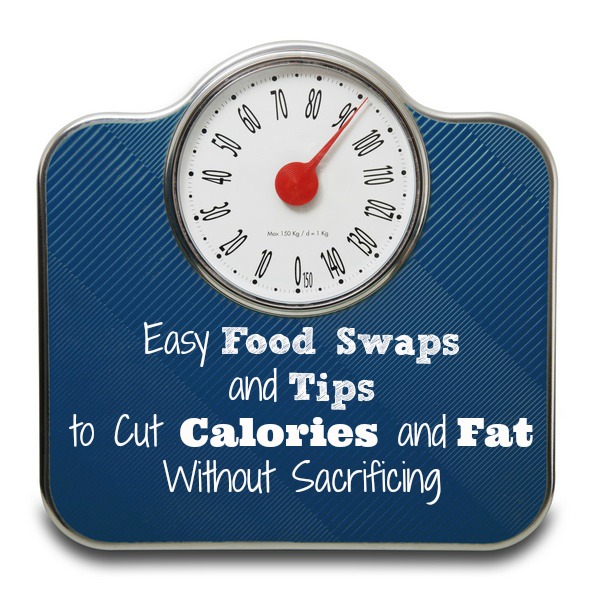 The holidays, traveling, and stress can all add inches to your waistline. However, you can battle the bulge with these easy food swaps and tips to cut calories and fat without sacrificing. Translation – You don't have to live on kale and water to keep weight off while traveling, celebrating the holidays, or indulging in comfort food.
SWAP – Pass on ground beef and eat ground turkey.
The general standard of ground beef fat ration is 80/20 (80% lean and 20% fat content). You'll find many major fast food eateries use it – including McDonalds – which generally hovers at 284 calories, 22 grams of fat for a 4 ounce serving. Typical ground turkey at the same fat ratio is 230 calories, 17 grams fat per Butterball. Lean ground turkey found in most grocery stores by Jennie-O turkey at the 93/7 fat ration slashes the numbers to 170 calories, 8 grams of fat. In most cases, the turkey burger is a better option than the beef burger. You can also easily substitute ground turkey in dishes like meatloaf, tacos, and lasagna. It will be a milder flavor, but before long you will prefer it.
SWAP – Bye burger buns, hello English Muffin.
The typical burger bun packs 236 calories from white flour. Use a whole-wheat English muffin to add flavor and shave 120 calories off your burger!
SWAP – Skip creamy dressings and eat clearer options.
If it's a creamy white hue, just say no. Go for a vinaigrette or an Italian dressing instead of fat-laden ranch, Cesar, and Blue Cheese dressings. Hidden Valley's ranch dressing has 140 calories and 15 grams of fat! Italian dressing clocks in at just 35 calories and 3 grams of fat.
SWAP – Skinny up your latte with skim.
Starbucks whips up thick, rich beverages that are addictively delicious. They are also laden with fat from milk and calories from sugary syrups. However, the chain is great about catering to their customers and will create a double shot, low-fat, light whip, 1 pump mocha that will taste just as great and slash the calories. Ask your barista to help you customize your drink to make it a little less caloric. Don't rule out almond and soy milk, either!
SWAP – Gigantic for realistic.
Portions matter, and the general rule is to order what you want to look like. If you want to be a medium, order a medium. If you super-size your meal, expect your waist to be super-sized too. Get a thin crust for thinner curves. Same goes for your plate size. Eat from a smaller plate instead of a buffet platter, and you visually deceive yourself into thinking you ate a larger portion and feel fuller.
SWAP – Say no to sour cream and use low fat Greek yogurt instead.
Greek food is amazing, and Greek yogurt will save you agony on the scale. The plain option tastes exactly like a rich, thick, creamy sour cream, but is a substantially healthier option. If you want something on the sweeter side, the yogurt works wonders with fruit, honey, cinnamon, and even caramel.
SWAP – Load up on avocado, skip the mayo.
It may seem foreign at first, but the transition will be a delicious one that saves on calories and fat. Mash up a bit of avocado and spread it in place of mayo for a tasty and skinny sandwich.
SWAP – Breads made with brominated and bleached white flour for whole grain or whole wheat.
Nutritionally speaking, whole grain and whole wheat breads are superior because contain all three parts of the grain kernel and are rich in nutrients and fibre. Compare nutrition labels to find out which is the better caloric choice as many brands and varieties are different.