Flying With Children – How to Entertain Kids During Flight Layovers and Delays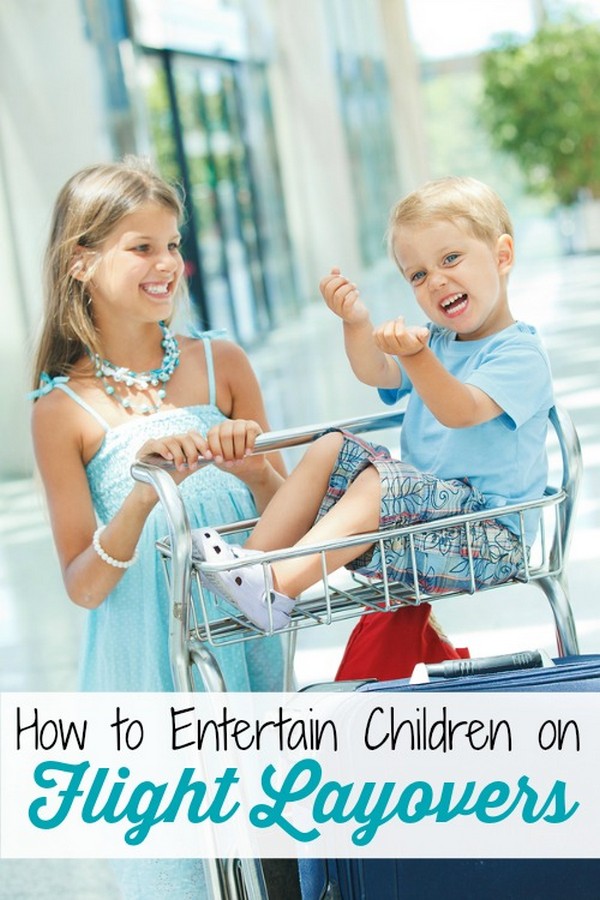 Getting airline tickets for low cost often means longer than wished for layovers in busy and boring airports. When you have kids in tow it can be almost impossible to avoid meltdowns due to boredom and even the best behaved kids will start to go a little crazy after a while. Here are some tips for alleviating that boredom when you have layovers between flights.
How to Entertain Children During Flight Layovers
Ask what is available. Some larger airports have children's play areas just like at shopping malls. If you ask at the desk, they may even have some suggestions for you to keep your kids entertained.
Do a scavenger hunt in some of the gift stores. Most of these stores have touristy type souvenirs. Ask the kids to find things that would be easy to spot. For example, let's say you are in an airport in Canada. Ask the kids to see how many things they can find with a maple leaf in the airport or gift shop.
Come prepared. This is the time to take out the portable DVD players, your smartphone or a tablet with games, movies and activities loaded. You could also bring along some small sketch pads that fit in your purse and a pack of crayons.
Make sure to pack some snacks. Just sitting down to have a snack can be a great way to distract in the airport.
Use this time to get rid of excess energy that can be a problem while on the flight. There is usually a gate or two that is not being used at that moment and this is the perfect place to hop, jump and even have small races (making sure not to bother others, of course!).
If your kids will sit for it, bring along a couple of e-books or real books for storytime. Find a quieter corner near your gate and have a snuggle session complete with a book just like you would have at bedtime.
If you will have an extra long layover, (more than 4-5 hours) ask what things are available to do within a very short walking distance. Sometimes, just getting outside to a park is enough to keep kids entertained. Make sure you will have enough time to pass through security on your way back in, though, so you won't miss your flight. Also, be sure to check with the airline to see what you will need to get back in, especially if you are flying internationally. You don't want to run into a problem last minute.
Ask friends or family that you may have in the area to meet you at the airport. Maybe just a quick lunch, snack or meal will be enough to distract your kids and I am sure if you do have friends in the area, they would love to see you, even if for a minute.
Turn moving walkways into a game. They can be great for keeping kids entertained! Just make sure you are using one that is not seeing heavy traffic or your little one might be in the way of people trying to rush to their gate.
Simply explore. You might find great art displays, fun gift shops and who knows what else? Getting out and stretching your legs can be a great way to keep kids occupied.