Great Restaurants in Italy: A Perfect Meal in the Jewish Ghetto of Rome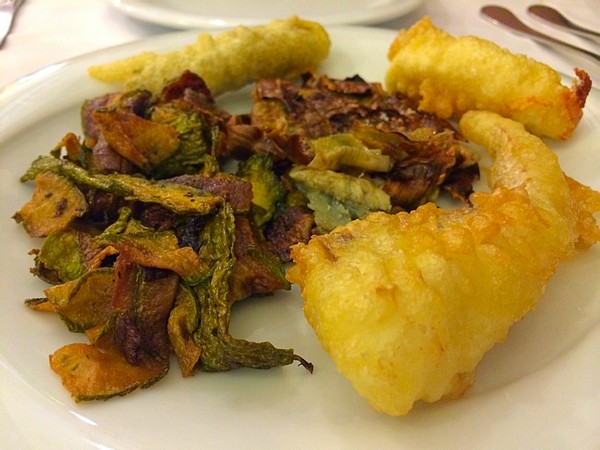 On my last day in Rome, I wanted a little change of pace. I had already ventured to the Trevi Fountain, Colosseum, and other popular sites and neighborhoods. That afternoon, I decided to head to the vibrant Jewish Ghetto of Rome. In this thriving area of the city, restaurants and shops line the street. With both locals and tourists alike filling the patios of each restaurant, it seemed as though Jewish Italian cuisine was a hit with everyone. My dining choice for the day was Nonna Betta, a restaurant that I've heard many rave about.
Upon sitting down at a table, the server was very prompt and friendly in getting my meal started. He suggests the fried antipasto sampler with artichoke, pumpkin flower, fish, and mozzarella. What a marvelous assortment of deliciosity. Each item was very lightly breaded and fried to perfection. I loved every bite. Then came the pastas—tagliatelle with homemade ragu and a Jewish-style carbonara. The ragu tasted very fresh both in its ingredients and the fact that it was prepared that morning. Unlike other carbonaras, the Jewish-style carbonara used beef instead of pork. It was a perfect combination of egg and pecorino cheese. I just love how they make carbonara in Italy because omitting cream from the recipe makes for a better combination of flavors.
At the end of our meal, the owner approached the table and suggested that I visit the food shop next door. With Nonna Betta's stamp of approval, I headed over for a complimentary gift of little olive oil bread rounds (I can't remember the official name) and purchased a few souvenirs to bring home.
From there, it was time for dessert. Just a few steps over is Boccione, a hole-in-the-wall bakery that is packed with locals. There I sampled a few biscotti and an unusual looking Jewish fruit cake called pizza ebraica. Everything was delicious but the fruit cake stood out with its chunks of almonds, raisins, and candied fruit baked in a nice dough and still hot from the oven.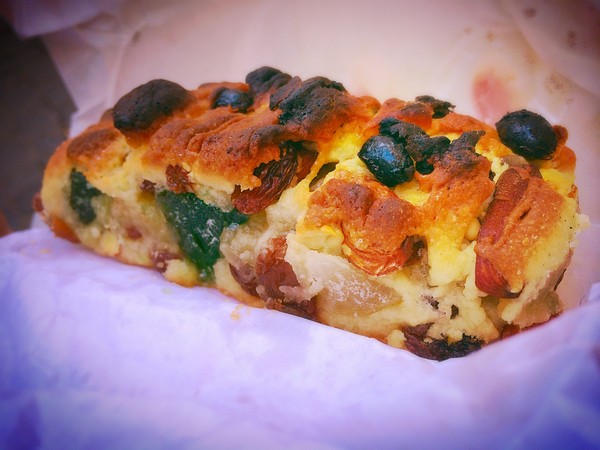 My visit to the Jewish Ghetto was the cherry on top I needed after a fun but busy Italian vacation. With its excellent food and positive vibes, I plan to always return each time I'm in Rome.