Hands-On and Interactive Museums for Family Fun
Kids, by nature, look with their hands. I always tease my kids by telling them that when they were much younger they were part shark as they all explored any new object with their mouths. So, the surge in interactive museums with invitations to touch exhibits is truly welcomed.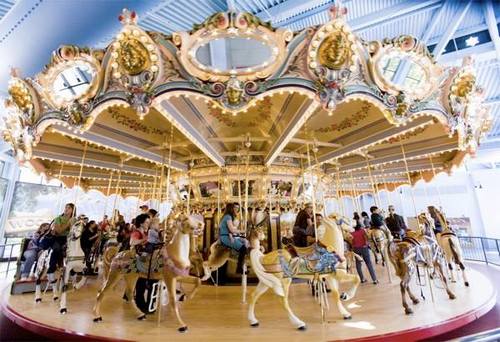 The Please Touch Museum in Philadelphia is a favorite and one of the first institutions to be kid-friendly by welcoming interaction. Here, you can create a rocket, ride a carousel that was originally crafted in 1908 and refurbished to delight families in a 9,000 square-foot glass pavilion or play a giant piano with your feet. (Just like in the film 'Big.') You and your kids will love the Childlife Collections which features thousands of toys that range from 1945 to today. Everyone will have a "I remember playing with that!" moment. You can also take in a show at the live theater or play in water and be a captain.
San Francisco is home to the Exploratorium which recently went through a makeover. This museum has a focus on science, and just like The Please Touch Museum, it engages your family with interaction. It was located a the Palace of Fine Arts, but moved to Pier 15 on the bay. In April of 2013, the new doors were opened and guests enjoyed nearly three times the space of the old location! The gem of the improvements is the Bay Observatory where you can enjoy 6,000 square feet of breathtaking views of the city and water. A map you can touch and interact with shows you about the geology, weather and water facts. The giant mirrors are another draw that brings a new life and experience to those old circus mirrors you find in fun-houses. Even better, an interactive Pac-Man exhibit awaits!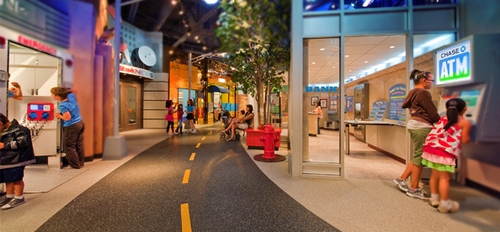 If you are in Texas, check out the Children's Museum of Houston. The Inventors Workshop is a popular draw thanks to Guides leading kids through different themed challenges. Kidtropolois is another favorite among visitors. There, children can run their very own scaled city by running for political office, be a weatherman on tv, passing city ordinances or shopping. From there, you can indulge your creative side in the art school or challenge your kids' climbing ability in a 3 story climbing structure.
Boston's Children's Museum is now 100 years old, but still remains fresh and engaging. You will find actual musical chairs with unique abilities, a center where kids build and destroy city structures and stage for the performers in the family. Launching a golf ball off a ski jump is another way to keep everyone's mind and body bodies moving. The option to crawl under a turtle tank to get a belly-eye view of resident reptiles will be a hit with those animal lovers.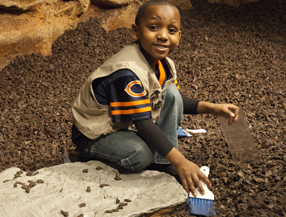 Lets not forget those in middle of our great country! Chicago is home to a children's museum that sits in the heart of Navy Pier. Several floors filled with interactions beg you to come play and learn. There really is something for everyone here. Babies, toddlers, preschoolers are not forgotten. Pritzker Playspace is designed specifically for the younger crowd. Kids can dig up bones in a Dinosaur Expedition,drive a realistic fire truck and an interactive system of pulleys, pumps, and pipes showcasing the wonders of water is also available along with gear to keep kids dry in the wet fun. End it all with by scaling three stories of ship-shape rigging—from cargo hold to crow's nest.