In Search of Rome's Best Gelato: Travel in Italy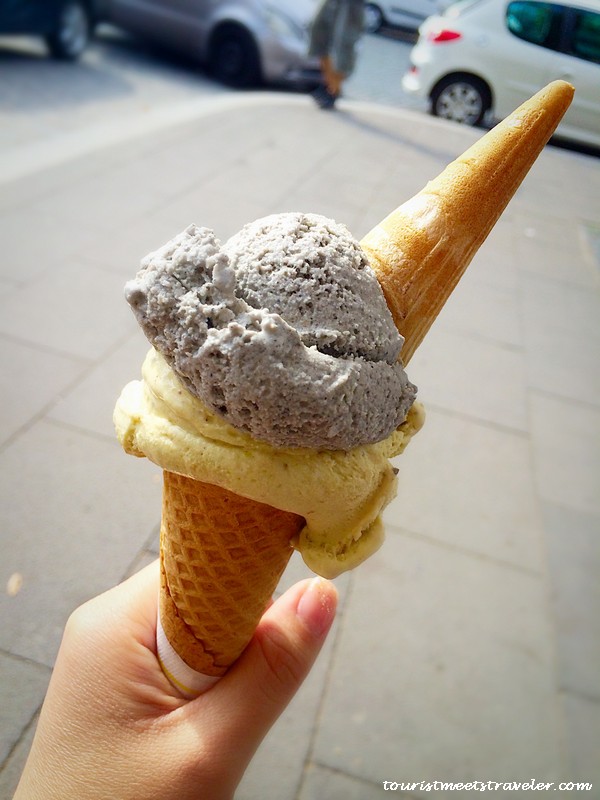 Rome is home to some of the most visited landmarks in the world, a place of a deeply rich historical past, and a city of world-renowned cuisine. Pizza and pasta aside, there is no better way to spend a gastronomic afternoon in Rome than to stroll down the cobblestone streets with two scoops of gelato in hand. Finding a gelato shop in Rome is not difficult, there is certainly no shortage of them. Finding an excellent gelateria, on the other hand, is a different story.
The foundation of any good gelateria is the type of ingredients they use. What you want to search for are gelato shops that use the most natural ingredients. You can spot them by looking for two distinctive features.
First, the gelato is typically served in metal bins with the gelato never rising above the freezer line. The best of gelato makers are very particular about the temperature of their gelato and would never jeopardize the taste by packing it above the freezer line.
The second distinctive feature in natural gelato is the color. Natural gelato does not have added food coloring so you won't see any bright shades of pinks and oranges in them. This feature is most evident in the pistachio flavor. Many gelaterias will boast a bright green pistachio gelato but don't be fooled by these aesthetics. Natural pistachio gelato, the one that will be much kinder to your taste buds, will have more of a green-brown color.
So, if you're as serious about gelato as I am, be sure to look out for the features discussed above. While some gelato shops will entice you with their mounds of brightly colored gelato stacked high and packed with toppings, opt for something more natural and you will be happy that you did. For your convenience, I've also put together a short but sweet preapproved list of gelaterias in Rome that offer natural and delicious gelato.
Il Gelato – There are several locations of Il Gelato throughout Rome including one near the Spanish Steps and another a short walk from Testaccio. Even with its expansion, the quality of the gelato has not been jeopardized. Il Gelato does a great pistachio and classic cream gelato, or for the more adventurous, a black sesame flavor.
Gelateria Fatamorgana – My absolute favorite during my recent visit to Rome. My visit was to the location in Monti but there are several others. Again, pistachio is a winner here and the mint chocolate chip is unlike any mint chip ice cream you'll ever have.
Gelateria del Teatro – At this shop near Piazza Navona you will find some gorgeous fruit flavored gelato. The strawberry flavor is like eating the sweetest of strawberries neatly packaged into a frozen treat. Standard flavors are also offered here, as is a crème brulee flavor that I was very tempted to try.
With this guide for finding some of the best gelato in the eternal city, the next time you're in Rome, do as the Romans do and eat gelato!
Everyone has a different opinion on what is the best Gelato, these are Julee's picks.  My favorite Gelato in Rome has to be La Gelateria Frigidarium, check out my photos of the gelato here.