Maker Faires: DIY, Crafts and Family Fun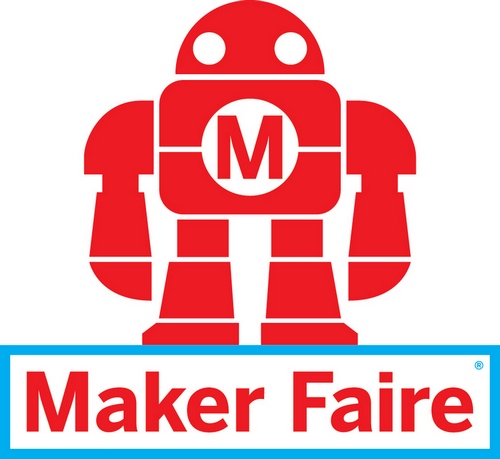 Spring cannot come soon enough. Perhaps it is the deluge of snow this year that has me impatiently waiting for warm, sunny days. Crocuses are beginning to peek through the ground, but what heralds the return spring for me is fairs and festivals!
Locally, there are a plethora of options. Check out your local community calender to find something near you. As a kid, I have some great memories of playing at the Blueberry Festival and Turtle Days! If you are in the mood for something on a grander scale, check out Maker Faires.
The family-friendly festival of invention and resourcefulness celebrates DIY projects, crafts and creation. It's is mix of science fair, county fair, art appreciation and playground. Everyone with a love for creativity will find something that speaks to them. Tech enthusiasts, crafters, educators, tinkerers, hobbyists, engineers, science clubs, authors, artists, students, and commercial exhibitors all gather together to indulge in innovation and experimentation across the spectrum of science, engineering, art, performance and craft.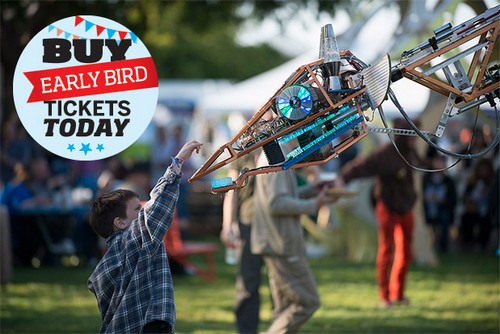 Does your toddler love Legos? Is your kid crazy for robots? Do you have a budding scientist? This is the fair for them. Activities like designing a toy vehicle to race, watch a giant life-size mousetrap in action, check out 3D creations and those printers everyone is going crazy about, pedal a leaf shredder, witness a long-range marshmallow shooter in action and sail a ship made from milk cartons. There are thousands of things to do and you won't walk away empty handed.
Maker Faire Bay Area
San Mateo, CA
May 17-18
Maker Faire Kansas City
Kansas City, MI
June 28-29
Maker Faire Detriot
Detroit, MI
July 26-27
World Maker Faire
Queens, New York
September 20-21
Gizmo-lovers and contraption lovers will find inspiration and fresh ideas that appeals to all ages. Ticket prices hover in the $27.50 per adult/$12.50 per 4-12 child range for 1 day Early Bird purchases, but there are several different options that cater to your desires.