Planning The Ultimate Space Vacation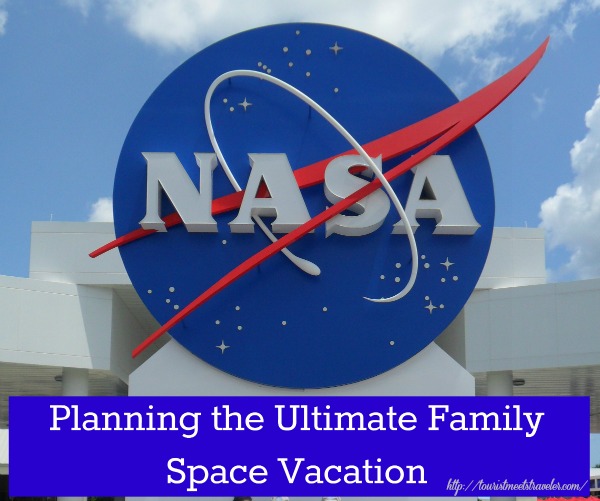 It's true, you can have it all on a space vacation to the sunny beaches of Florida. The Space Coast is the ultimate family vacation destination, where everyone can get their fill of adventure, sandy beaches, inspiring space experiences, and enough history and wildlife to keep busy for days. Whatever makes the top of the list for your family, it is possible to satisfy everyone no matter what time of year you plan for.
Plan the trip of a lifetime for the entire family with the perfect mix of adventure, space fun and time on the beach. If you go, these are the places you want to see, the things you want to do, the places to eat and where to kick back and relax for the ultimate family space vacation.
Beachside Base
Along the Space Coast are two main beachside destinations that can serve as the perfect base for the ultimate family space vacation. Cocoa Beach is famous for its surfer and family friendly beaches dotted with restaurants, resorts, beachside facilities and shopping. Hotels can be found in every budget range, the highway runs straight up and down the coast, quickly connecting you to Kennedy Space Center and other attractions. For a more tucked away, private retreat, book a private rental property near Cape Canaveral Seashore where pristine beaches await, and wildlife abounds.
Adventurous Attractions
Kennedy Space Center Visitor Complex is your chance to get up close with NASA and the space program. The entire family can explore the history of the space program, stand in awe at the size of the biggest rocket ever, experience a launch sequence for themselves, meet astronauts or sit back and watch space films on Imax.
At the Valiant Air Command War Museum, military aviation history is honored and celebrated. You won't just get to see a collection of planes here, most of the vintage warbirds fly and are used in the annual Warbird AirShow. Check out the website for current events, which take place year round and will have the whole family with their eyes to the sky.
While you have your eyes trained on the sky, make sure to check out the current launch schedule at NASA's Kennedy Space Center. Even though the space shuttle program is retired, NASA still actively launches rockets and satellites into space, and private companies launch from KSC as well. If you don't snag day of tickets for a launch, setup on one of the many beaches nearby. Night launches are especially exciting.
When the family is ready for a new kind of adventure, head out for a one of a kind experience on an airboat ride. Old Fashioned Airboat Rides run on high powered fans forcing air under the boat you're in so that you hover over the water as you explore a different side of Florida.
Dining Out
The Space Coast has everything when it comes to dining options, but make sure you find the hidden gems and take advantage of the local flavor. After a day at the pier, blend in with locals and enjoy the days catch, or head to Cocoa Village and choose from among the eclectic mix of restaurants tucked among boutiques. For international cuisine, head up the coast to New Smyrna where you will find Italian, French and Latin restaurants that take take advantage of the state's fresh harvest.
Sun and Sand
Cocoa Beach is the surfer's destination, with breaking waves that are satisfying enough for experienced surfers but easy enough for beginners to test their new skills. If your hotel is along this stretch of sand, there is little reason to look elsewhere, unless you are in search of somewhere less crowded. For the most pristine stretches of sand along the Space Coast, head out to Canaveral National Seashore, a protected stretch that allows visitors during the days. Merritt Island is also a great destination for fishermen and any boating activity.
Space Coast Wildlife
Your trip to KSC will undoubtedly reveal the role NASA and the Kennedy Space Center Visitor Complex play in preserving this treasured coastline. Wildlife in the area is respected and protected, and just driving around the complex will reveal the abundance of wildlife in the form of alligators, peccary herds, eagles and manatees. If you want to observe wildlife close up and in their natural habitats off the complex, head to Haulover Canal Bridge where there is a manatee observation deck. Or, if your vacation is timed for it, hundreds of baby sea turtles make their dash for the water every year at Canaveral National Seashore.
Have fun!