Cleveland Rocks – Ohio Adventures #ThisIsCLE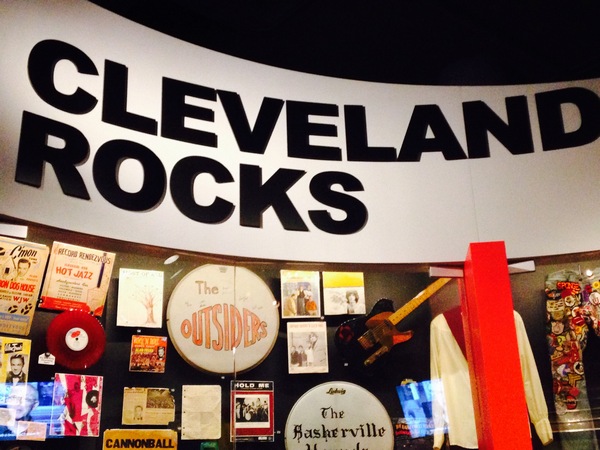 It's no secret. Songs have lamented the city in Ohio and for good reason. Cleveland has become one of those metropolis treasures that is a quiet hero. The adventures to be had, wait to be discovered and I was fortunate to experience a few of them.
The Rock and Roll Hall of Fame was one of our first stops. Music is a universal language and there is something for everyone at the museum that has some amazing finds. To my point…
My daughter pointed to a small sofa clearly created decades ago and even had a small hole from a cigarette burn. "What is that?"
It was a couch that Jimi Hendrix would spend his time on while in Seattle. I stared at it and thought of the fact that something that one of the many legends in music used was sitting right in front of me. It was mind blowing for me, but confusing to my 6 year old.
Then we arrived at the more current ages displays. She touched the glass encasing Lady Gaga's metal outfit and Rihanna's dress made of records. She suddenly got it.
We made our way through to The Beatles area and saw John Lennon's Sgt. Pepper outfit, handwritten lyrics and tons of other memorabilia from the time the band was whole and dominating. Because I like to impress upon my children what good music is, they recognized just what they were looking at.
Band, icon and influences from every walk of music were featured. The Rolling Stones, Aerosmith and Chicago mixed with Etta James, Nirvana and Styx. Even a few one-hit-wonders were present and accounted for.
The most popular area? Elvis. One of his "toys," a custom designed three-wheeled motorcycle, was roped off but still being touched by a few sneaky fans. A screen was lit up by those swinging hips of his and charming smile. It was almost haunting as a friend of mine has such an affinity for him that she will detail the time she bumped into him and he said, "Pardon me." For her, it was like being personally blessed by Jesus himself. His stigma and impact continues to exude from every fan and it was evident in that room.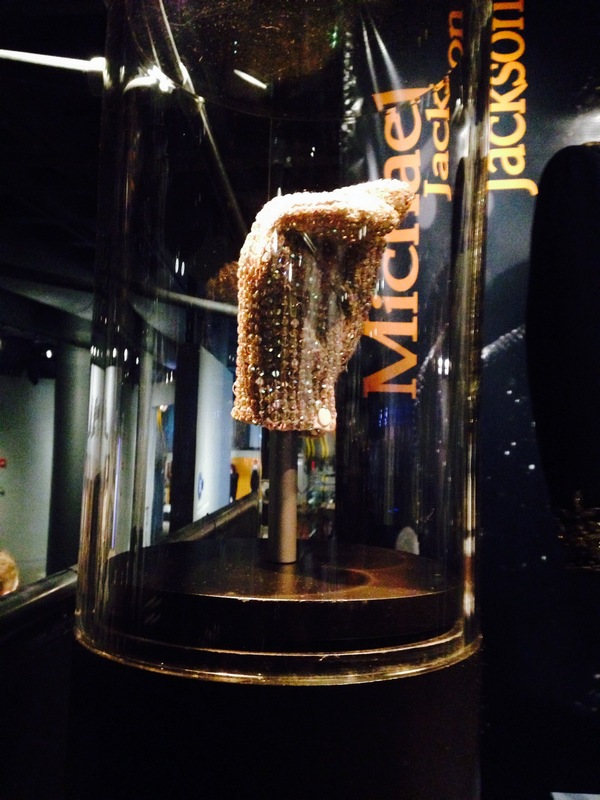 Level after level of music-makers who have etched their name into the world are packed into every space. Michael Jackson's glove glittered in the light and, if you got too close, a stern recorded voice would ask you to kindly step away. Scales from Metallica delighted my heavy metal loving husband, Steven Tyler's bright pink silk outfit revealed just how tiny he is and you could also get up close with D.M.C.'s trademark glasses and Adidas shoes.
Right next door to the house of music memorabilia, you will find the Great Lakes Science Center. It's perfect location lets you walk to and from the Rock and Roll Hall of Fame. You park in one garage, one time and pay one fee if you visit both in one day. We did both venues in one day and the boys went back to the Hall of Fame instead of taking another tumble in the ball pit my girls loved.
The Science Center is more like a giant, interactive play-zone focused on education. Don't tell your kids that though. You can easily pass it off as a giant area for entertainment!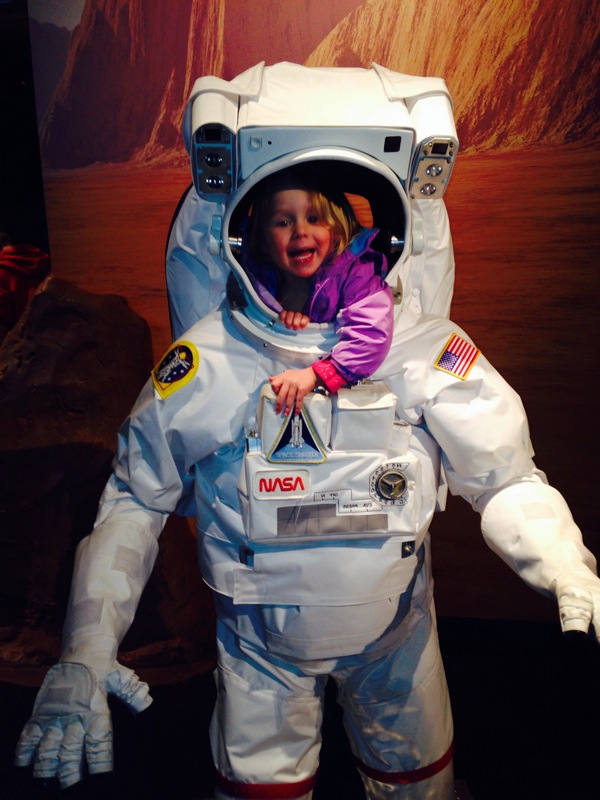 If space is your favorite fascination, you won't be disappointed. The actual 1973 Skylab 3 Apollo Command Module is the first item to greet you! It's open and you can look inside to find the cramped and close quarters that brought men back from space. Artifacts from John Glenn's Friendship 7 mission are also accompanied by real moon rocks. Kids (and curious adults) can climb inside a model of a Mercury capsule or take your photo in a space suit.
The options and discoveries are endless. My son fell in love with flying a plane, my daughter pretended to be a member of The Blue Man Group after finding music-making PVC tubes. The kids raced cars, captured their shadows, had their hair standing on end after playing (safely) with electricity and watched a movie in the OMNIMAX Theater.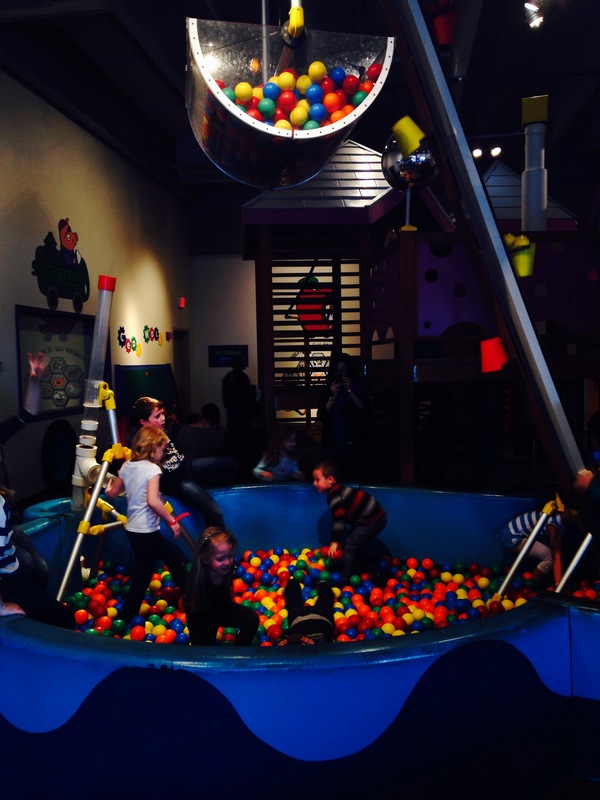 The pinnacle of fun for my 6 year old and 2 year old was in the Polymer Funhouse. You can climb, slide, bounce, build, hop and create in this area that is reserved for the tinier science fans. (No one was policing the area, so everyone is welcome to play, but it does appeal to the younger crowd.) The ball pond was the most popular exhibit in the area. Kids were actually working together to fill a giant tub of balls that they could then dump at their leisure and rain down small plastic balls.
Yes, Ohio is truly a unsung hero when it comes to top destinations. (Side Note: It's also kinder on your wallet. Parking was noticeably cheaper than all of the cities I have ventured to!)
As the midwest prepares for yet another storm, we are all dreaming beaches and pool time. You can have that experience year round thanks to several options in the Buckeye State. Click here for our review of Sandusky's Winter Blues Hot Spots… And, stay tuned for even more coverage of Tourist Meets Traveler's Ohio Coverage!