Summer Vacation Travel With Children – Tips for Educational Fun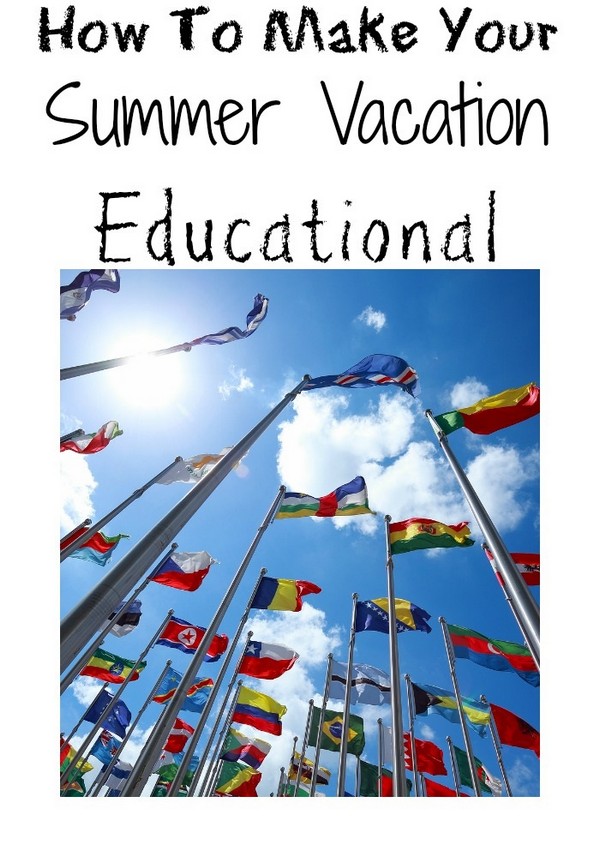 Every year millions of families embark on the tradition of going on summer vacations.  These months out of school for kids don't mean they can't continue learning.  Here is How To Make Your Summer Vacation Educational without making it feel dull and boring for the kids.  There are so many ways to teach and learn outside the classroom and the challenge of doing so while on a family road trip or vacation is actually very simple.
MAP OUT HISTORICAL LANDMARKS:  No matter your destination it is simple to look up state and city landmarks that are fun to visit and prove historical and educational.  Check out state and city websites for what they are known for and plan accordingly to stop and visit to share with your children.  State tourism websites are a wealth of information.
TEACH THEM TO READ A TRADITIONAL ROAD MAP: While we are almost all walking around with a GPS system in our hands due to the popularity of smart phones and tablets it is still important to know how to properly navigate using a map and compass.  Pack the road atlas, a compass and a sense of humor for teaching your children how to understand directions and maps while on the road.
VISIT STATE CAPITALS:  Most state capitals included dozens of historic buildings, great history on their state and those who founded it or museums that include information about the people and things that are historically important for that state.  This includes information on industry, music, education and even sports.
TEACH LETTER & NUMBER RECOGNITION WITH ROAD SIGNS:  For those with younger children still learning how to read and write road signs and license plates along the way are an excellent way to teach letter and number recognition.  Assigning a specific number or letter for your child to watch for while on the road will occupy time and help reinforce those concepts that are the foundation of education.
VISIT CHILDREN'S MUSEUMS:  Many areas have amazing interactive children's museums that include not only fun things for the kids to do but tons of educational proponents the children won't even realize is there to develop their minds.  There are great city and state museums at reasonable costs across the nation and many even offer memberships that give free or discounted passes to other affiliate museums.
No matter what you choose to do to include education in your vacation this summer remember that every road, destination and journey is a chance to teach your child.  How to make your summer vacation educational is truly up to you as the parent.  Seeking out information and planning ahead will help your vacation run smoothly and you feel like you provided great memories and a foundation of learning for life.