The Most Kid Friendly Cruise Ships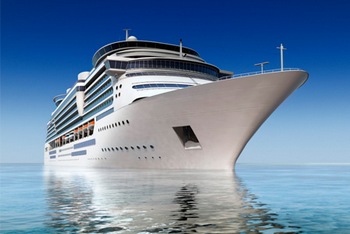 Ah, the benefits of cruising – how do I love thee? Let me count the ways…
Someone else is in charge of driving leaving me swim, drink a few frosty beverages or read a book in the sun…

I never have to cook or hunt down a place that serves chicken nuggets for Johnny, burgers for Tonya and a vegetarian meal for Susan…
The most fun I have ever had cruising was on a family-friendly cruise. There are programs, fun and foods that suit everyone. We each get to indulge in doing something we want to do and the industry is improving their game. More and more ships are getting creative when it comes to on-board fun that keeps kids busy while you travel to your chosen destination.
After researching, polling and getting a few first hand experiences, we have come up with the most family friendly cruise ships. Please note that each line has different boats which offer different experiences and that is why we have narrowed it down for you!
Disney Cruise Lines – Obviously this is one of the top picks as the entire focus is on families. Cabin size plays such a HUGE factor in families cruising. Disney Magic and Disney Wonder are two of the ships offering the best accommodations. The boats provide plush pillows, portable cribs, Diaper Genies, bottle warmers and bumper rails for you any needs your family has. Disney also offers an online service allowing passengers to pre-order baby supplies to be delivered to their staterooms. This line was best for families with younger children, but several boats have programs just for teens too.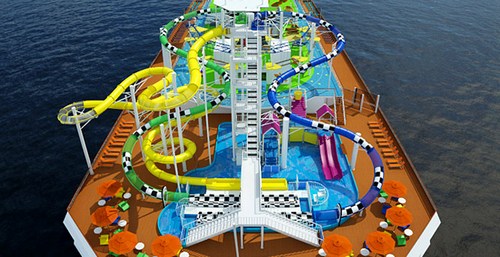 Carnival Cruise Lines – Did you know Carnival carries more children than any other line? This is also another case where taking into account what boat you are on really matters. Try to stay in Dream-class and Conquest-class ships to get the larger rooms to accommodate your family in more space. Carnival Dream, Carnival Magic and Carnival Breeze all have an extra large window, one full bathroom and a second with a junior tub with shower and sink. Camps and activities cover kids ages 2-17 with separate clubs designed to appeal to a specific ranges.
Royal Caribbean – This line has ships that offer something many other ships don't…infant sitting services and clubs. The Allure of the Seas, Oasis of the Seas, Freedom of the Seas, Liberty of the Seas and Radiance of the Seas all feature the Royal Babies and Tots Nurseries which lets you drop of babies as young as 6 months old for an hourly charge. If you want to focus on the size and quality of rooms, narrow your search to Oasis of the Seas and Allure of the Seas.
Norwegian Cruise Line – This line will offer a more modern and luxurious room on the On Norwegian Epic which features villas. The 506-square-foot, two-bedroom Family Villas sleep up to six passengers. Each includes a separate kids' bedroom, two bathrooms, living and dining areas, private balcony. You also get access to the concierge lounge and private courtyard area. Amenities include cribs, Pack 'n' Plays and in-room refrigerators. Nickelodeon Bedtime Kits are available on Norwegian Epic, Gem and Jewel for an extra charge.